Leigh Cheri is a Boston-based noise pop band. Vox: Kelsie Hogue, Guitar: Mike Levinsohn, Bass: Chris Centeno, Drums: Billy Nichols
QWIMB gave Kelsie some questions to answer about Boston and queerness. Here's what she came up with:
What brought you to Boston? 
I came here for Boston University's BFA Acting program which I just graduated from last Spring.
Have you experienced a strong scene for queer women in the city in terms of music/performers etc? 
I'm still in the discovery process of that. I've experienced great spaces in JP, Somerville, and Allston, and awesome festivals like Smash It Dead and takeover nights like Queeraoke (which we're playing Halloween week!!). Always on the boi scout for more, never too many queers in one room!!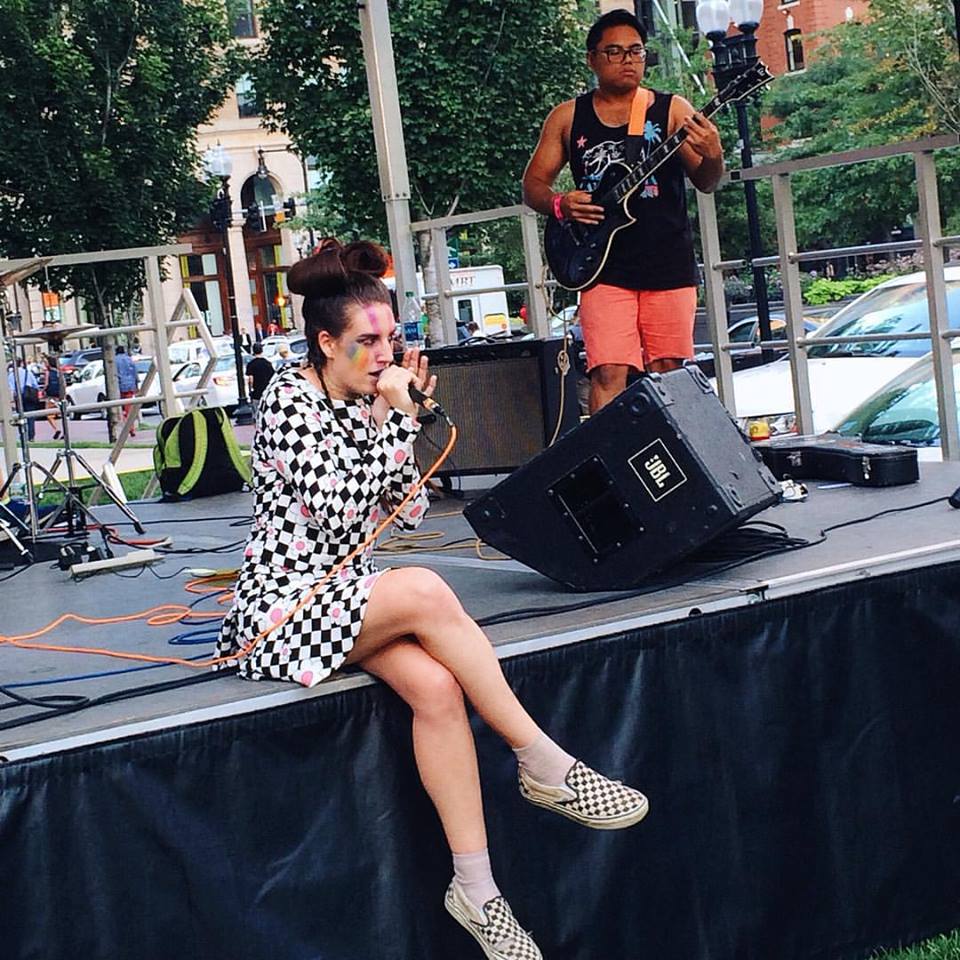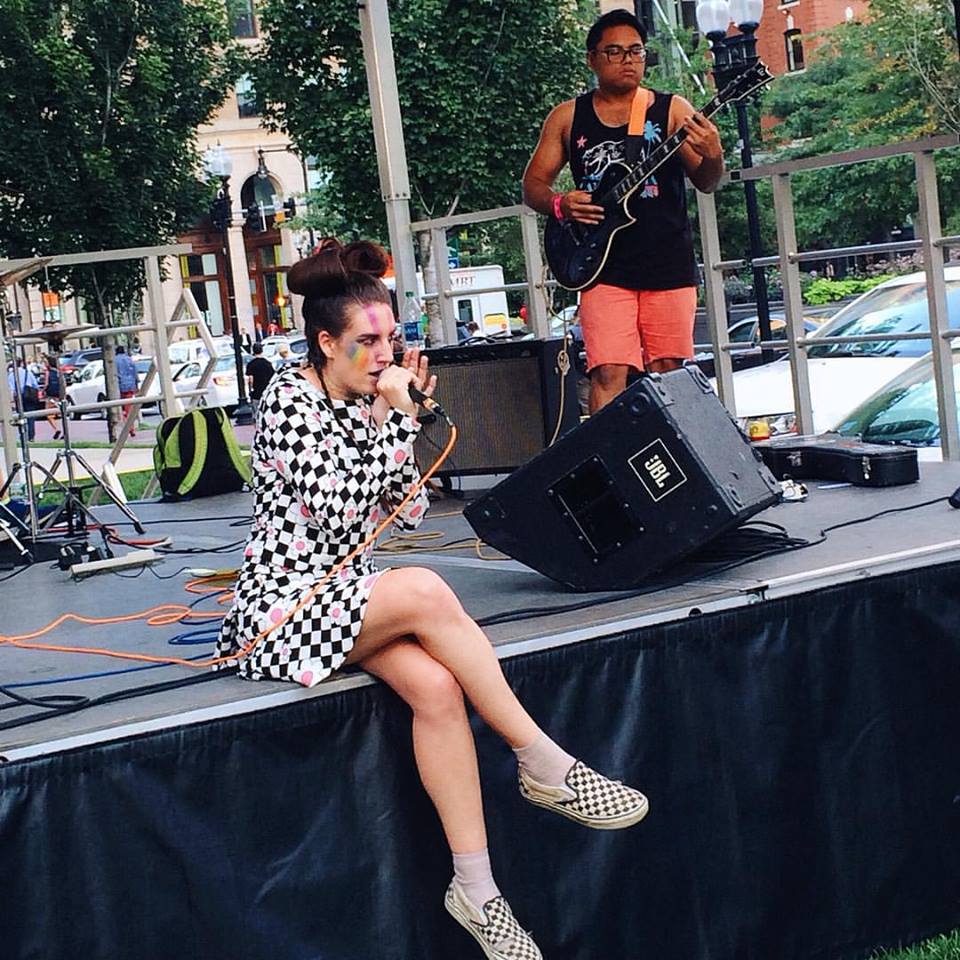 Do you have any sense of a history of a queer scene in the city? 
That's something I'd like to know more about. Tutors/den mothers welcome!!
What made you decide to join a band? 
Lisa Simpson whispered to me through the television via her saxophone  when I was five.
Are there any artists that you look up to or who have inspired your own music? 
Yoni Wolf of Why? is my favorite lyricist of all time. I think Gerard Way is my generation's misunderstood Freddie Mercury and was in retrospect my third femme boy crush (behind Axl Rose and Peter Pan). I bless the satin-lined riffs of kweens like Mariah, Christina and Whitney (RIP queen). Big Boi is the most underrated rapper, Kendrick is just plain important, Mykki Blanco is fucking shit up in the best way, and Missy Elliot is the most powerful bulldyke in the game. Comedians Tim and Eric and Tig Notaro made high school and college better. Queer/Trans activists/artists Darkmatter and Kat Blaque continue to teach me a lot.
Do think things are getting better for queer female performers or are there still barriers to overcome?
I think in large part to the Riot Grrrl Movement, things have gotten fairly better for white queer girl/genderqueer performers. As one myself, it's a constant conversation understanding the layers of privilege I benefit from in performance settings. I have easily performed nude/barely clothed in both music and theatre spaces. The degradation I receive is in the form of sexualization or my queerness being written off as a trend/experiment. While those are still things to challenge of course, that's nothing compared to the every day micro-aggressions towards QPOC to the rapidly rising murders of Trans Women of Color (a matter nearly neglected by mainstream media). I'm interested in listening and supporting Q/TWOC musicians specifically, as I think there is work to be done with creating a safer and more visible space for everyone (both in the music scene and in general). I would love to see the conversation begin with intersectionality, instead of sidelining it as can tend to happen in white-centric queer spaces.
Are you in any other bands?
 I have two queer as hell side projects in the works called Pillow Queen (with Birthing Hips' Carrie Furniss) and CHOIRBOI (with Anjimile's Anji Chithambo), Mike (guitarist) and Chris (bassist) play with gRAD pARTy, and our drummer Billy Nichols has a solo project under his name.
What has been your proudest moment as a member of a band?
Playing our first live show this past April; file under "v tender."
What advice would you give to a woman thinking about starting a band or learning an instrument? 
Let me know if you need to borrow my bass or guitar!! Find allies in the scene (swipe right on me bb)!! Let's make this scene too queer for its own good!!
Are there any other current or former bands you would like to see featured by QWIMB?
I'm gonna give Anjimile and Birthing Hips a #double #shout #out
Wanna get to know Leigh Cheri better? Check out the links.
You also catch them at The Midway on Oct 29, 2015 before Queeraoke and November 19, 2015 at O'Briens.