Jen Scumaci (DJ Skooch) has been beat-mixing, remixing, and mash-upping groovy tunes on the New England Seacoast since 2014. She has been the opening DJ for the Ladies of LCD Soundsystem National Tour, Thievery Corporation's Treasures from the Temple Tour, INBOUND Rocks Presents Amy Schumer (2017) and Two Dope Queens (2018). Coined "The Community's DJ," Skooch has provided the soundtrack for community-focused events including TEDx Portsmouth, Portsmouth PRIDE, Telluride by the Sea, Beats with Benefits, and Pecha Kucha Night.
One of her passions is creating safe spaces for women and the LGBTQ+ community to come together and dance, namely The Sagamore Club Presents Series at The Press Room, See-You-Next-Tuesdays at Fool's Errand Boston, and the annual Women's Weekend Ogunquit.
Tune into Skooch's "Set for Love" on Friday November 20th – a 12-hour marathon livestreamed DJ set to benefit the Last Night A DJ Saved My Life Foundation, which is raising funds to provide food, clean water, and sanitation supplies to communities in developing countries suffering from the consequences of lockdown. More info on IG @j_skooch and FB @DJSkooch.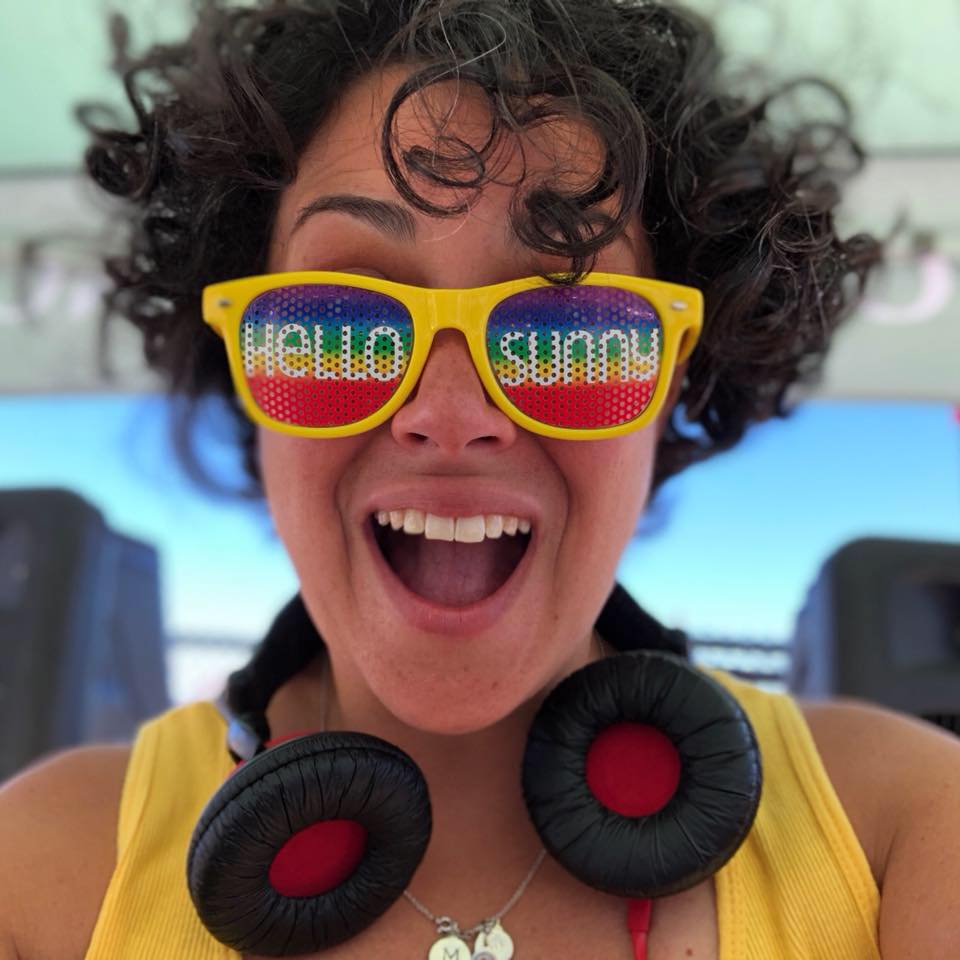 What brought you to Boston?
I moved to Massachusetts in 2000 to go to grad school and loved it up here so much that I stuck around and moved closer to Boston in 2002.
Have you experienced a strong scene for Queer women in the city in terms of music/performers, dance nights etc?
Ya know, I really have! I think the Boston area is a great place to be a queer womxn because even though the actual "scene" might not be as prevalent as it is in some other cities, the sense of community I've experienced is off-the-charts. Every queer womxn I've met has the same fire, passion, and drive to create connections between and amongst us that are empowering, uplifting, and super genuine and I feel so proud to be in the mix. Before the pandemic, I was spinning at Fool's Errand on the Fenway every week for See-You-Next-Tuesdays (cocktails, snacks, tunes, connections, & community for queer womxn), launched in January 2020 by the amazing Chef Tiffani Faison. I have no doubt that had it not been for COVID, those nights would still be going strong!
Do you have any sense of a history of a Queer scene in the city?
Well, this is where the "Boston marriage" originated, right? 😉 In all seriousness, the history of LGBTQ+ advocacy in Boston runs pretty deep – this is where GLAAD was born and where the first openly gay state rep (Elaine Noble) was elected – and Massachusetts was the first state to legalize same-sex marriage. Obviously these are not examples of a "scene" but I guess my point is that there's a lot of queer blood in the veins of Boston's history and I just love that.
What made you decide to start performing?
In 2014, my best pal DJ Jodi (DJ Jodi Entertainment) asked me if I would consider learning how to DJ to work some gigs for her. Saying "yes" was like tapping the first domino in the most amazing domino chain ever. I love being a DJ more than I've ever loved working any job I've ever had and I wanna be an 80-year-old grandma dropping bass like you read about.
Are there any artists that you look up to or who have inspired your own music?
Well, I don't really have "my own" music since I'm not a production DJ (not yet, anyways…!). I use other people's music to elevate events and experiences and I do work really hard to curate sets and mixes that honor and celebrate the original work of the artists whose music I use. My DJing/mixing style has absolutely been influenced by the pioneers of hip-hop music (Kool Herc, Grand Wizard Theodore, Afrika Bambaataa, Grandmaster Flash). I have always been – and always will be – madly in love with The Beastie Boys. And my DJ idol is DJ AM – he was the greatest. There are some super fierce female DJs I look up to, too – DJ Perly, DJ Lady Style, and DJ Killa-Jewel are all mind-blowingly amazing!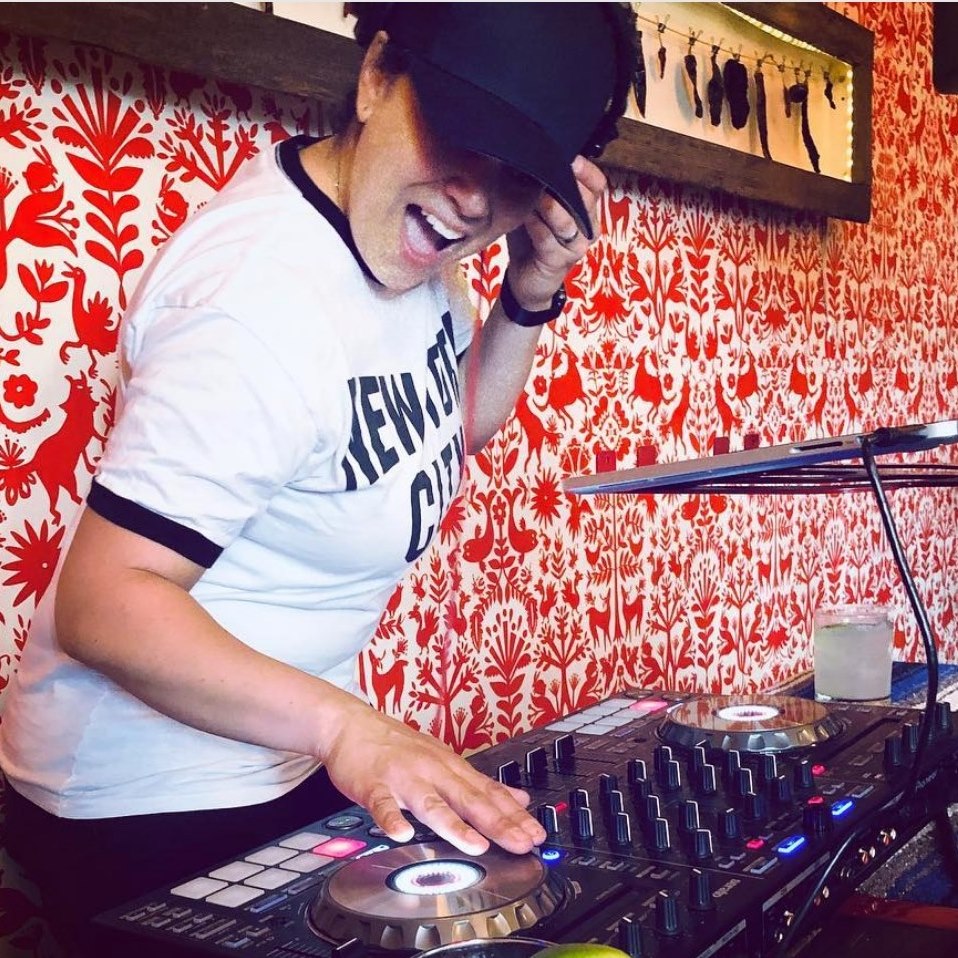 Do think things are getting better for Queer performers or are there still barriers to overcome?
I think things are both getting better AND there are still barriers to overcome – especially for queer womxn – and I think this will pretty much be the case for the rest of my lifetime anyways. I can tell you that I've had many negative run-ins with straight male DJs while I'm just trying to do my thing, but I think that says more about their fragile masculinity than it does about my skills. Sexuality and gender scare people who've not spent enough (or any) time or energy thinking about their own identities. I think that population is shrinking, though, and I see a future full of humans who embrace, appreciate, and celebrate everyone for exactly who they are.
What has been your proudest moment as DJ?
At the risk of sounding like a total sap, I am always proudest when I'm playing and I look into the crowd and see my wife lost in the music, dancing like crazy. But if I had to pinpoint a specific proudest moment, it was just recently when I was in my basement all alone with my Technics 1200s and figured out how to manually breakbeat with Biggie's "One More Chance." It was also pretty rad to get to open for Thievery Corporation, the Ladies of LCD Soundsystem, and Oompa.
What advice would you give to a queer woman thinking about getting into music or starting to DJ?
DO IT. DO IT NOW. DON'T WAIT ANOTHER MINUTE. And, you don't have to drop everything to do it – you can ease into it and as long as you are consistent, you'll gradually get better and better at it. And as you get better at it, you will fall in love with it more, which will make you wanna keep getting better at it, then you'll fall deeper – it's an amazingly fulfilling cycle. Also, reach out – make connections with people and events that feel important to you. Hell, if you like what you read in this interview, reach out to me and let's talk – I love collaborating with and learning from rad people!
Are there any other current or former bands, solo artists, or other DJs you would like to see featured by QWIMB?
ALL OF THEM! I wanna know about everyone, for realz! Thanks for giving voice to queer womxn in music in the Boston area! <3
More from DJ Skooch
Jen Scumaci
603.285.1143