Elliot Wren is an 18-year-old emerging Indie pop singer-songwriter who hails from the Boston area.
Elliot Wren's music takes you on a journey through their experiences with their raw lyrics and expressive sound. Elliot reveals their substantive soul through the lyrics and arrangements they write and the ease at which they capture your heart.
Elliot Wren has been fortunate to have been an artist on the All You Got Tour for the 2019 season, Countdown To Christmas Concert in Celebration, FL, and First Night Boston in Copley Square. Whether they are performing at a larger venue or smaller more intimate venue, Elliot is always excited to meet new people and share their music. Elliot Wren plays festivals, coffeehouses, microbreweries, and bars/pubs in New England. They can be found weekly playing at open mics at all the well-known venues in the Boston area or rehearsing in the Strega Studios in Brighton. As an 18-year-old solo artist, Elliot Wren has had the pleasure of playing with some of the incredible local music artists on the Boston music scene. Look for more DIY collaborations and new music coming out this spring.
QWIMB Q&A with Elliot Wren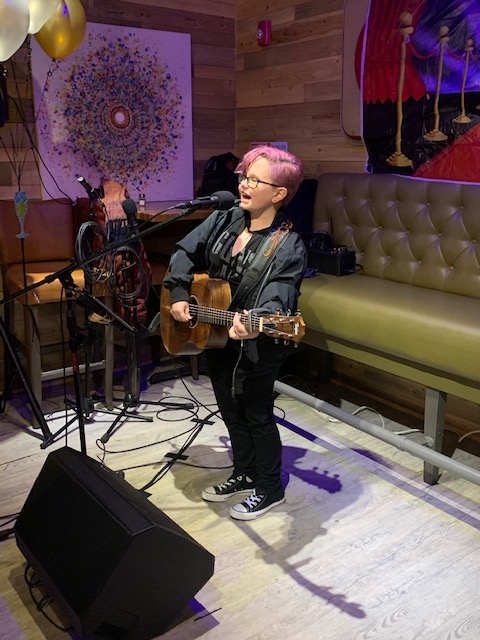 Q What brought you to Boston?
A For me, music was always a way to express myself when I didn't have much else. Whether it was singing or writing, it was a way for me to cope because I never really fit in growing up. I was always different and singled out, and the music was just my way of dealing with it. It probably saved my life if I am being honest.
Q What's one message you would give to young queer music artists just getting into the music scene?
A It's going to be hard but my honest advice is to just be who you are. Don't try to be someone you aren't. People will see you being authentic and will respect you for that and eventually you'll find the people who will support and love both you and your music.
Q Are there any artists who you look up to or who have inspired your own music?
A One of my biggest inspirations is Hayley Kiyoko. She is an incredibly talented queer music artist who changed a lot for the LGBTQ community and musicians. I have followed her music career for a long time now.
Q Do you think things are getting better for queer performers or are there still barriers to overcome?
A There are definitely still barriers to overcome and there probably always will be but as long as we continue working to break down barriers it will keep getting easier. One of the best ways to help in this process is to actively support other queer music artists on social media and by attending shows. I love the DIY music scene and the opportunities to highlight the diverse talent in this city.
Q When do your ideas for songs come to you?
A It's been at the weirdest times and because of the weirdest things. I've written songs in the car while my mom drove (safety first), at friends' homes, at performance venues before a show, you name it. Most of the time though, it's late at night after everyone's asleep that I get my best ideas. I end up writing them all in my notes and coming back to it in the morning.
Q Describe your creative process.
A I will start with a song idea, usually a concept of the type of song I want to write or a line idea. I then grab my guitar and will play the chords that come to mind initially. After that, it's usually a stream of consciousness. After that, I will go back and clean up the chords and the lyrics I have written. Once it's all cleaned up and I have a first version of the new song, I will send it to my manager and if it ends up getting shortlisted for recording, it will go through some slight changes before actually being recorded in the studio.
Q Have you ever dealt with anxiety about going on stage?
A Oh absolutely. I just try to take a couple of deep breaths and I remind myself that I will be fine. I have to consciously remind myself that people are there to support me and even if I do mess up a chord or something, I can grow from the experience and hopefully never repeat it. One thing's for sure, in live music anything can happen, but that's part of the fun.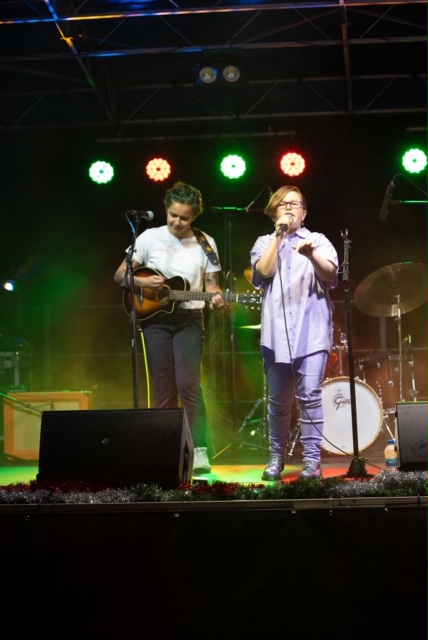 Elliot's New Single, RIP My Diary, Out Friday February 21, 2020
Check out their new video for RIP My Diary on Youtube.
Elliot Wren Online Presence:
Facebook –https://www.facebook.com/elliotwrenmusic
Instagram – @elliotwrenmusicofficial
Twitter – @Elliot_Wren
Website: https://www.elliotwrenmusic.com
For more information, please contact peggy@stregamarketing.com.