Fen is a Latinx Jewish Trans woman making music and organizing shows in the greater Boston area. Known for a diverse body of work and a penchant for the weird, she's found Boston to be immensely supportive, with a great deal of potential growth for its various scenes.
She got her start in the music industry at a young age playing to audiences around the country during the early days of the Brony fandom. Despite reservations and difficulties in a notoriously conservative scene, she was ultimately inspired by this burgeoning global creative network, and made use of her talents as a multi-instrumentalist and her years of classical vocal training to produce a wide body of work for the community in a variety of genres and styles.

Fen would go on to build a home and a network in Boston, MA, precisely the environment needed to spark a new burst of inspiration, both musically and emotionally. Through her Berklee education, Fen further developed a wide breadth of expertise covering composition, arranging, studio production, and engineering. And through her involvement in the local Rap, Rock, and Electronic scenes in Boston, she continues to explore vast musical landscapes, and hopes to increase her creative output and uplift the Boston music scene, a community that has supported her for years.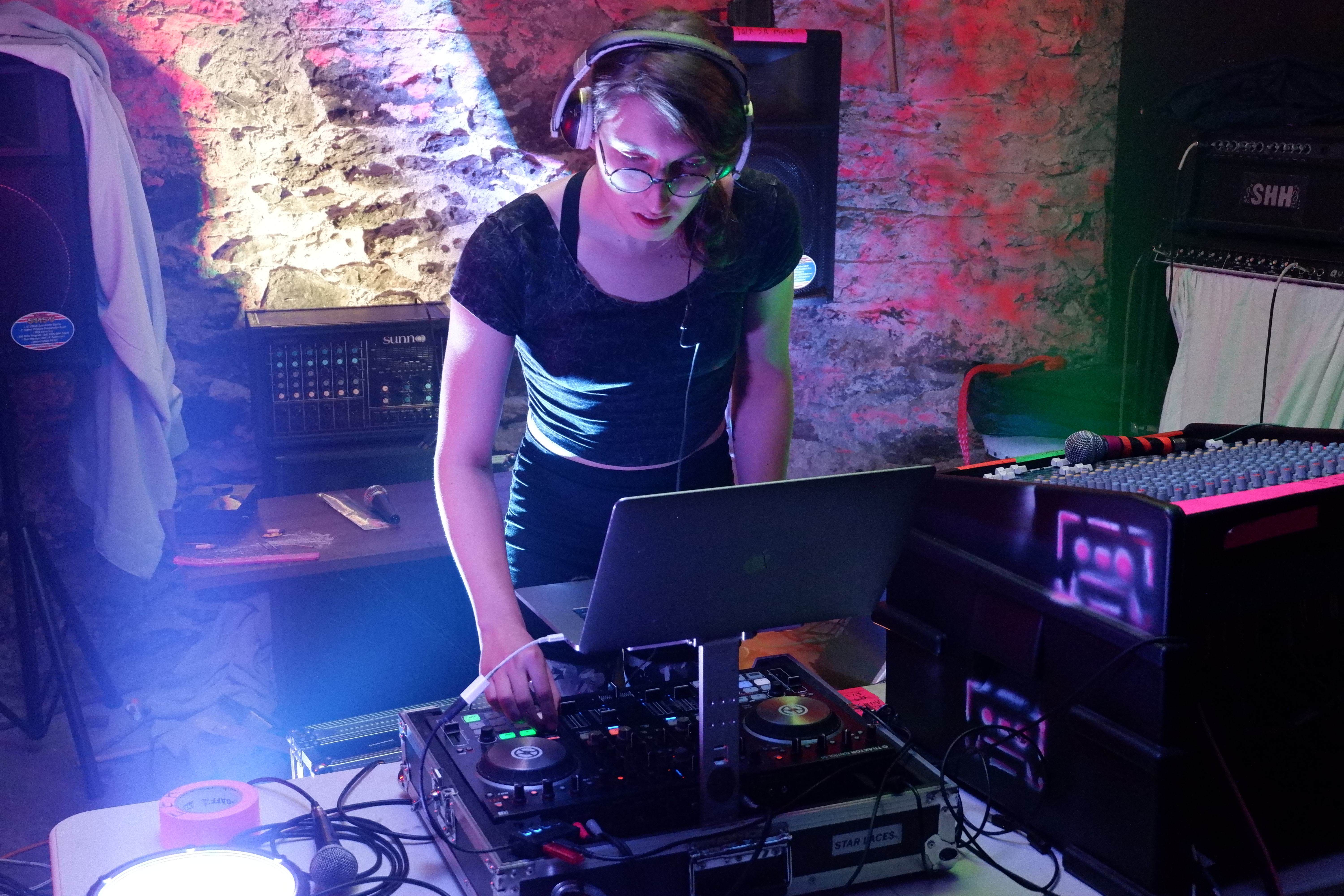 QWIMB Q&A with Fen Rotstein
What brought you to Boston?
I originally headed out to Boston for school, but I've stayed here for the incredible music scene and the lovely queer community. It feels incredible to live in a city large and diverse enough for real connections to be made across various social, sexual, racial, and class-related boundaries; even more incredible to live in a city that's also small enough for cross-city communities to become tight-knit, to grow while remaining close. Of course, the city and its various scenes have a whole lot of problems to work on, but there's already such incredible momentum towards a better Boston; I'm overjoyed to get to stick around and see things develop!
Have you experienced a strong scene for Queer women in the city in terms of music/performers etc?
While it may not be the biggest scene in the world, queer women are absolutely leading it! Boston music and queer women are inextricably linked; the best organizers, the busiest and most successful musicians, the hardest working and most stunning artists…they're all queer women out here! To see someone like Brandie Blaze, or Dez Decarlo, take off and really shine…it's just incredible; their hard work in the Boston scene makes that possible. It feels like we're at the start of a new chapter for queer women in Boston.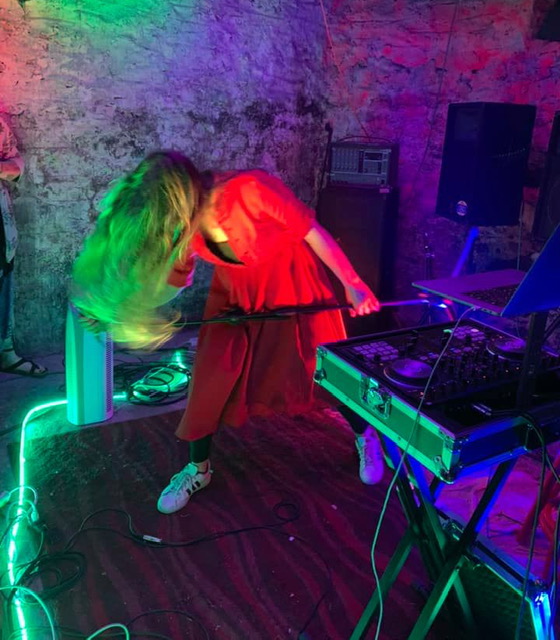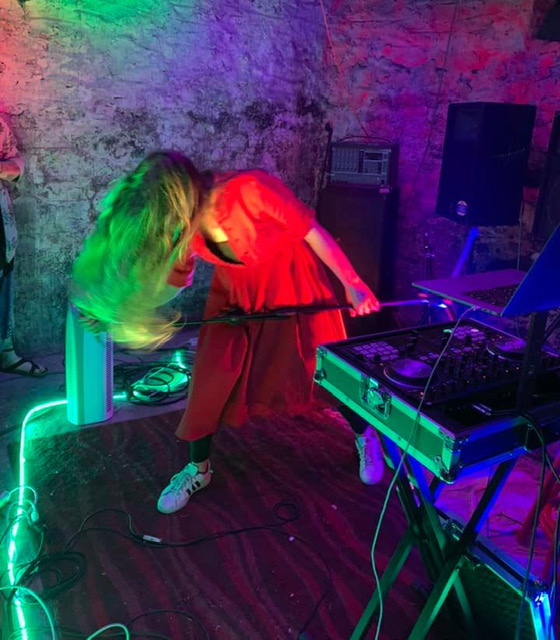 Do you have any sense of a history of a Queer scene in the city?
I'll be frank, being a relatively newer voice in the Boston scene, it's hard for me to draw upon my own personal experience to give an idea of the history of queer music in Boston. However, I think its safe to say that a relevant chapter in this history is being written right now. More queer women are standing up every day, more black voices are being heard and celebrated, more safe spaces are opening up. An explosion of rap, rock, and electronic music lead by queer women is waiting to happen as we speak!
What made you decide to join a band?
While I've been working as a musician in one way or another, either solo or in a band, for around 10 years now, I found myself primarily doing solo work from the get go here in Boston. After a few years of solo work, I eventually came to the conclusion that collaborating and exploring music with a team of people might be exactly what I needed to progress, both within the scene and within the narrative of my own musical development. I started joining and/or starting bands here and there, and now I'm happy to say that I'm playing with Violet Not, and Pregnancy Mask; 2 rad bands filled with lovely people~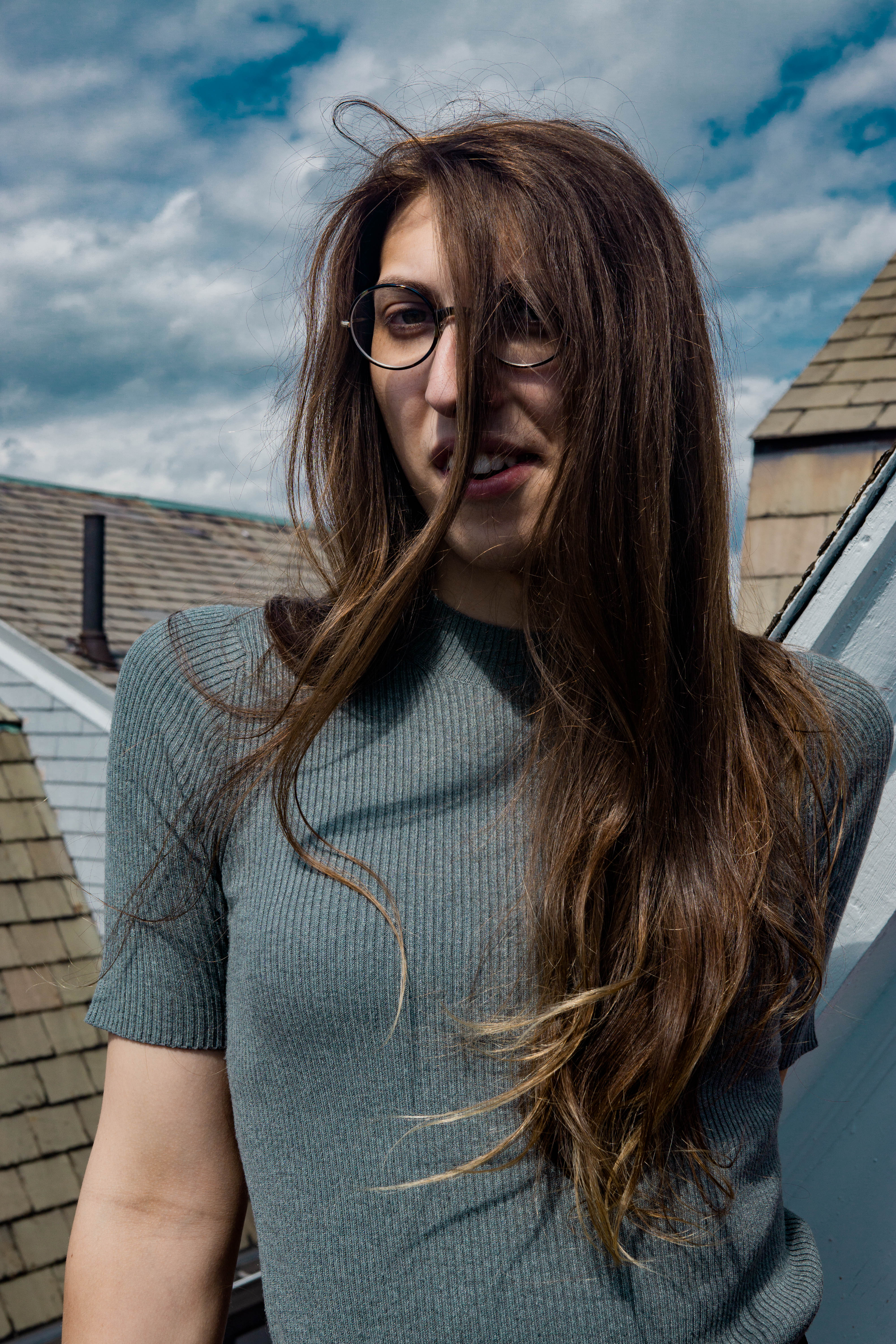 Are there any artists that you look up to or who have inspired your own music?
Oh most certainly! it's easy to rattle off obvious influences, I mean I could hardly avoid mentioning Nine Inch Nails, or The Gorillaz, or Phy Life Cypher, or Aphex Twin, but ultimately, I think it's always a bit more interesting to talk about what someone's listening to when they're walking home from work, or going to the grocery store. To that end, I've been listening to a lot of The Garden, Japanese Breakfast, Soweto Kinch, Ollie Byrd, and Pieta Brown— Really solid releases, songs that bring a sense of healing that I think is somewhat lost from a lot of what's on the radio these days.
Do think things are getting better for Queer performers or are there still barriers to overcome?
I don't really think those two things are mutually exclusive; there will always be barriers, but things are improving! More and more queer people are finding themselves accessing fame and mainstream artistic success that has never been known by the out queer people of generations past. Large parts of the US government are, on a federal, state, and local level, fighting hard to reduce our liberties as members of the LGBT community, and the damage being done is undeniable. From the place of privilege that many of us, myself included, find ourselves in, it can be easy to forget that countless queer people are living day-to-day, facing homelessness, poverty, starvation, constant and active threats…the struggle is absolutely real, particularly for the Black people and POC that make up the most significant parts of our communities. But the tide is turning, and legitimate positive change is being made on a societal level; bigotry is increasingly difficult in a world wherein people are personally familiar and supportive of queer people and the LGBT community. This is the role that music and other forms of art and media can play in our liberation.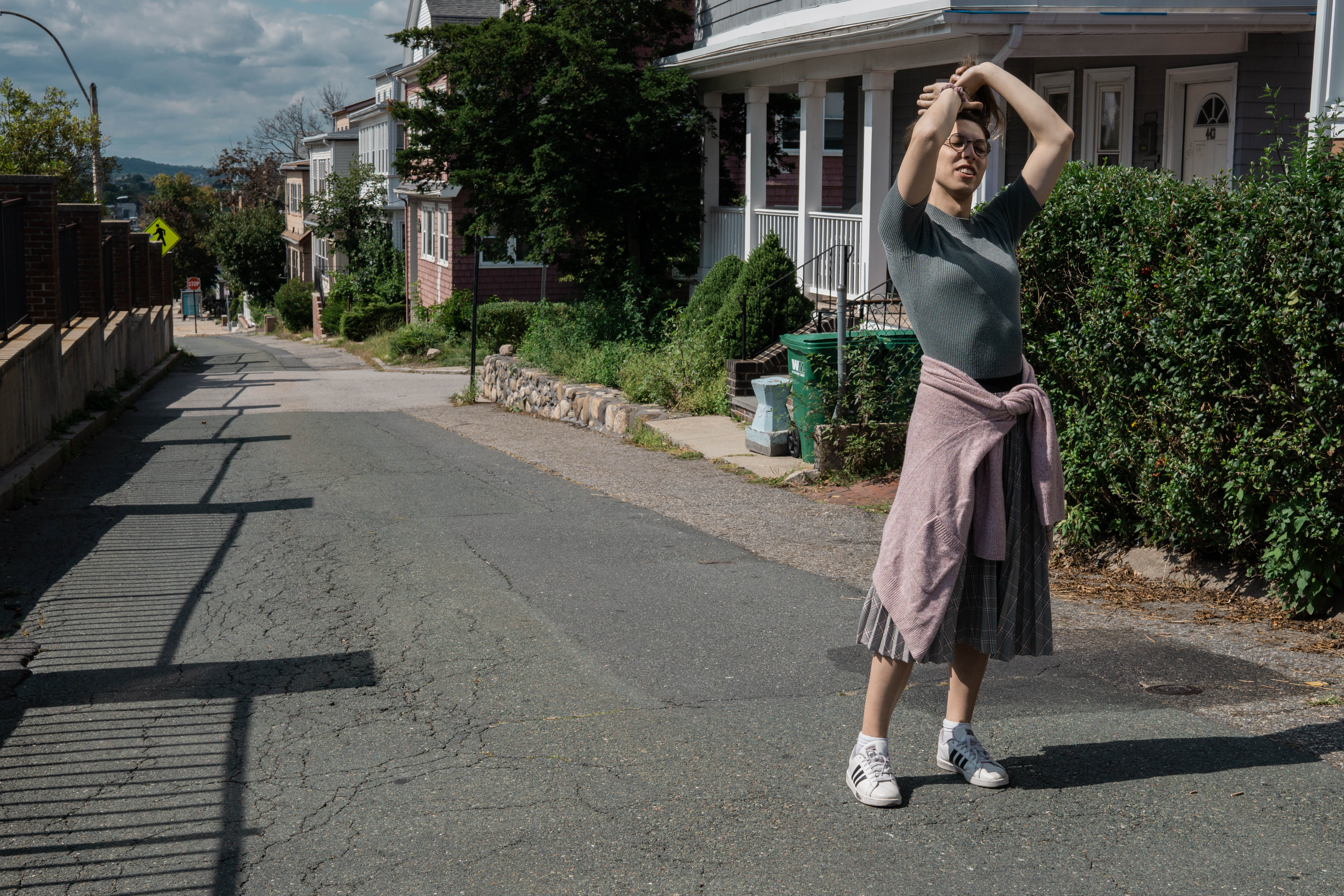 What has been your proudest moment performing music or as a musician in general?
That's definitely the toughest question for me out of all of these. For me, my musical career has felt and continues to feel like a never ending quest of growth and creative output; proud moments come and go, good performances are followed by bad performances are followed by great performances. Playing to crowds of a thousand or more, going on national tours, these are all definitely accomplishments I'm proud of, but I think my favorite moments in my musical life have been found while teaching. Teaching music and having the chance to feel like I'm helping people better understand music, even themselves, is possibly one of the most cathartic things I get to experience. Is it super corny? Oh most definitely.
What advice would you give to a queer woman thinking about starting a band or learning an instrument?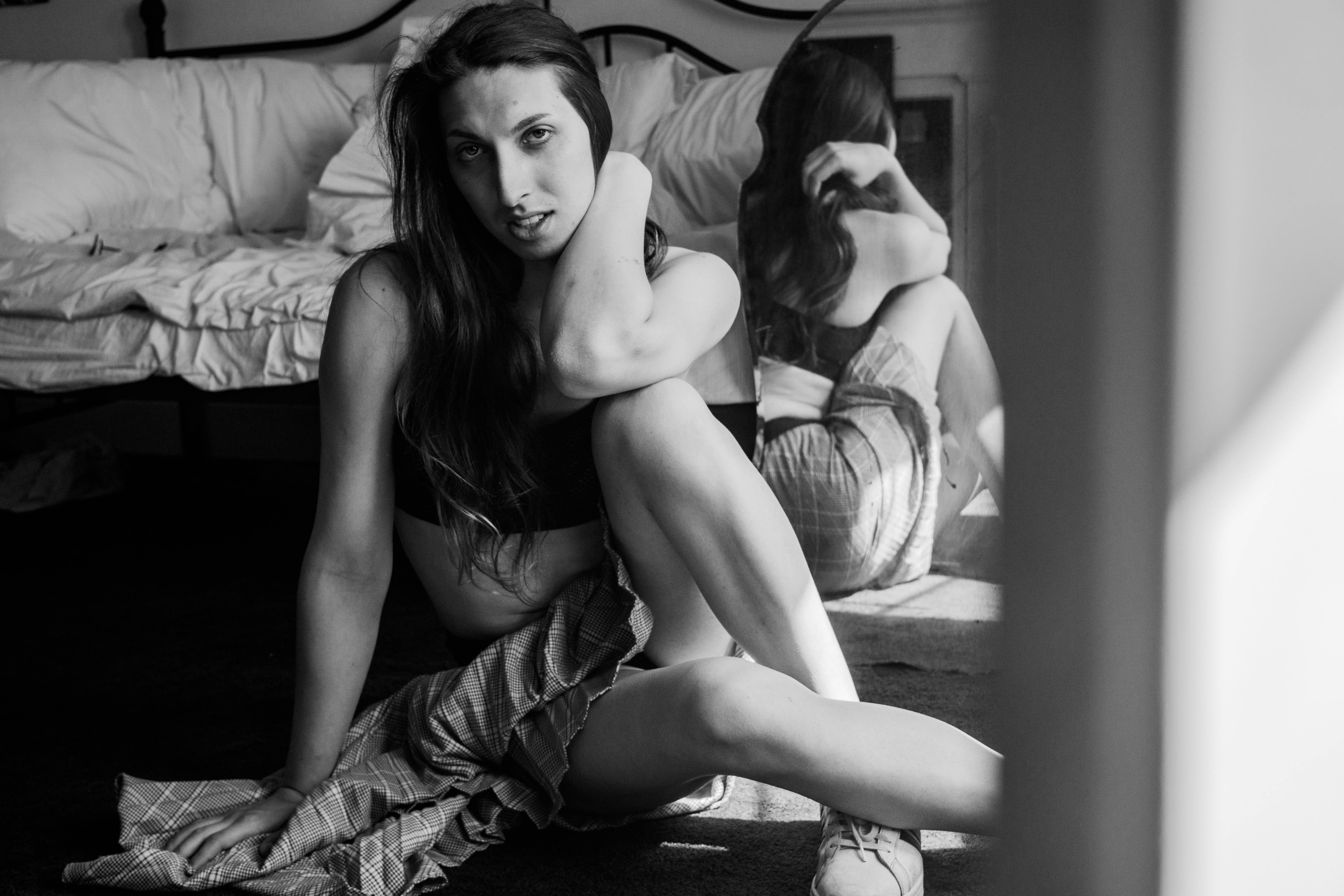 Pick something up, anything that speaks to you. Block out naysayers, build your support network. Find your home, your family, and your practice space. Once you've got that, all you need to do is practice, and to build your relationships. The best thing about being queer, about being a woman, even in these tough times, is plain and simple: you have every reason to be friends, partners, bandmates, and family with your sisters. We can build, but only with each other; there's nothing that will help you more than reaching out to the people around you, building relationships, and giving yourself to the art you love, no matter what form it takes. The first, most difficult step is allowing yourself to love something without shame. Once you've got that love, nothing can stop you.
Are there any other current or former bands or solo artists you would like to see featured by QWIMB?
Oh for sure; right off the bat, y'all should contact Dez Decarlo and Brandie Blaze, and the bands WIMP and Ansonia! They're lovely people and performers all around, and they most certainly deserve the attention. There's a whole lot of amazing and talented queer women in Boston; people with real roots in the scene, like Dez for example, act as an inspiration to many of us. There may not appear to be a scene packed to the brim with queer women, but there are so many of us slowly rising to the surface. I wouldn't be too surprised to see things blow up in the next year or two. If you're at all concerned about finding great queer artists, I can confidently say, you've got nothing to worry about~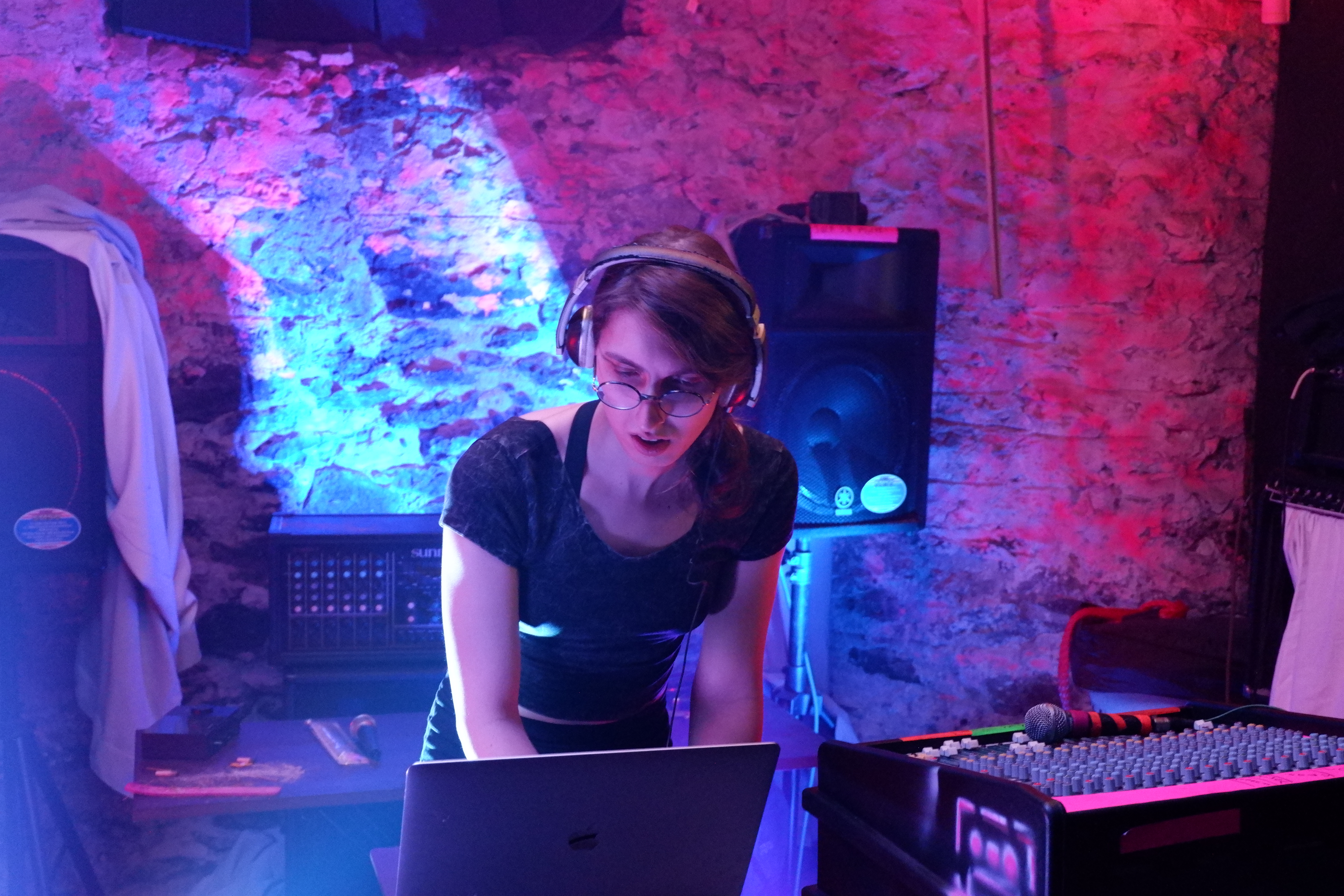 For more on Fen, read Fen's Interview with Boston Hassle
You can find the FEN Instagram and Facebook here: https://www.instagram.com/ohfenfen/ | https://www.facebook.com/ohfenfen/
You can find the Pregnancy Mask Instagram and Facebook here: https://www.instagram.com/pregnancymask/ | https://www.facebook.com/pregnancymask/
You can find the FEN soundcloud here: http://soundcloud.com/ohfenfen
FEN's band, Pregnancy Mask has a new album coming out soon! Buy the album on Bandcamp! You can find the Pregnancy Mask Bandcamp at the following link here: https://pregnancymask.bandcamp.com/
Pregnancy Mask has a show coming up 2/16/20: https://www.facebook.com/events/122825892324624/