Thalia Zedek was born and raised in Washington DC and Silver Spring, MD. She moved to Boston in 1979 and shortly thereafter began performing and recording with bands on the local punk/post-punk scene. In the 80's she played with White Women, Dangerous Birds (Propeller Records), Uzi (Homestead Records, reissued on Matador) and the New York based Live Skull (HomesteadRecords, Caroline Records). After her stint in New York fronting Live Skull she returned to Boston in the 90's and formed the band Come. Come lasted until 2000, releasing records on SubPop, Matador, Beggars Banquet and Domino and touring with Nirvana, Pavement, Dinosaur Jr., Hole, Swans and many others.
At the turn of the century she formed her own group, the Thalia Zedek Band (Matador, Kimchee Records,Thrill Jockey) who are still active to this day and whose 7th release will be out this August on Thrill Jockey. She also recently formed a new band called E, who are currently recording their first LP for Thrill Jockey and she performs live as a member of Dyr Faser and Animal Hospital Ensemble.(Bio courtesy of Thalia Zedek)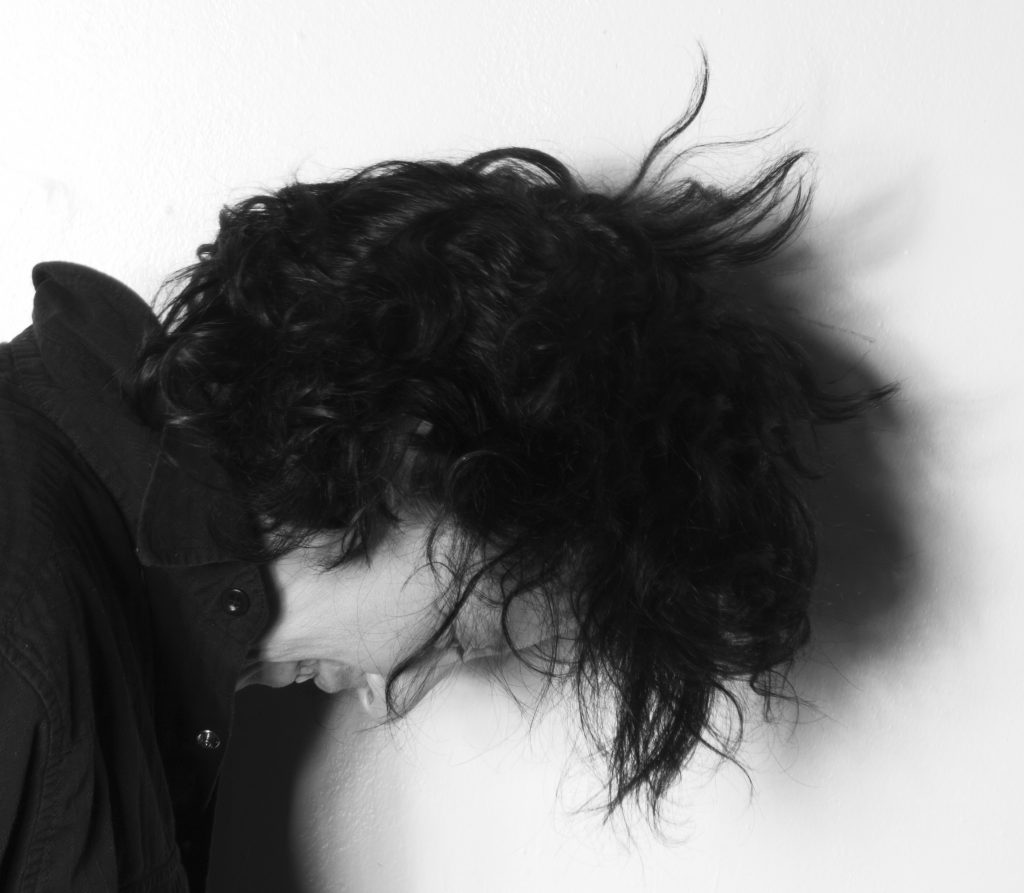 Thalia Zedek is truly a living legend and one of the finest voices in rock music today. Boston is lucky to have such a talented musician gracing its many stages. Thalia took the time out of her busy schedule to answer QWIMB's questions on Boston scenes, Queerness, and being a musician. 
What brought you to Boston?
I initially came to Boston to go to school at Boston University. I lasted all of one semester before deciding that college was not for me, but in the meantime I had already joined 2 bands.
Have you experienced a strong scene for queer women in the city in terms of music/performers etc?
My very first band was called White Women. The other 2 women in the band Dolores Paradise and Judy Jetson were both lesbians and in a relationship together. Dolores Paradise was also the wife of, and had a child with, the infamous Lou Miami of Lou Miami and the Kozmetix, a well-known Boston queen who fronted a great rock and roll band.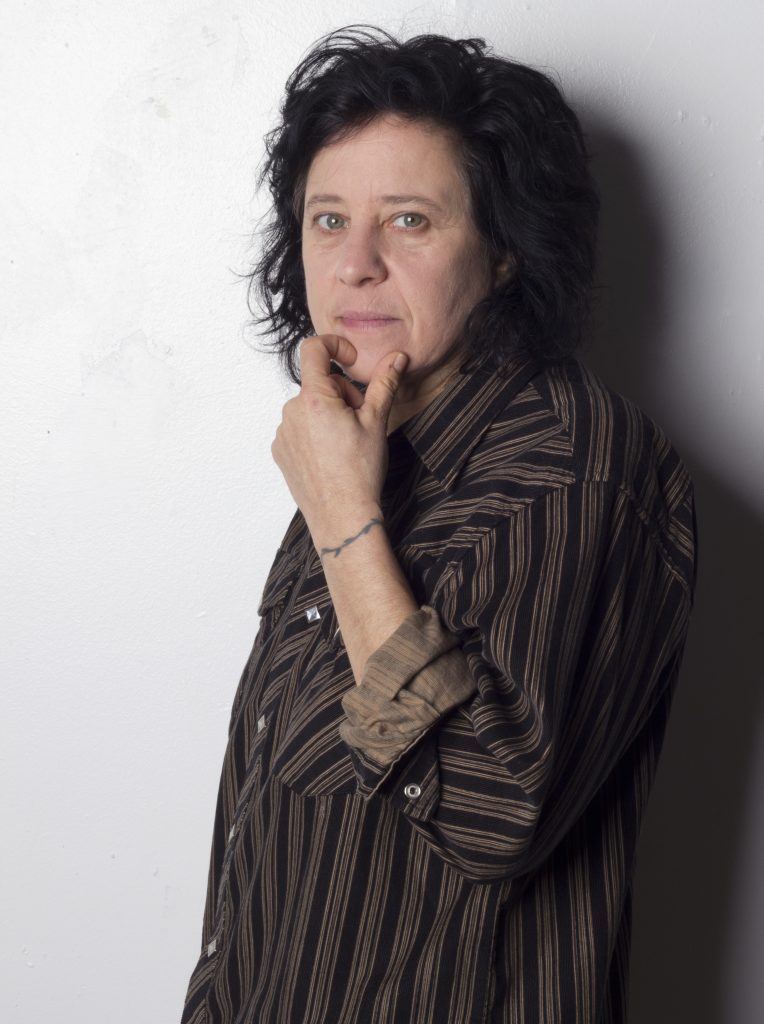 Do you have any sense of a history of a queer scene in Boston?
Because of my association with White Women and Lou Miami I was thrown right away into the queer punk scene. The music scene that was based around Cantones and Maverick's was full of queers, trannies, lesbians etc. Human Sexual Response, Plastic Warsaw, Mark Thor, Lou Miami to name a few. I also kind of remember all of those bars being managed and booked by lesbians. Joan Martin who later managed my band Dangerous Birds booked The Space, and Marlo MacDonald Nagy managed Cantones, to name a few. When I first saw Nan Goldin's book "The Ballad of Sexual Dependancy" I recognized a lot of those people. I think those photos were from that same scene but probably 5 or 6 years before I was there.
A few years later Marianne Peacott and some others started Rock Against Sexism as a response to the Rock Against Racism movement that was happening in England. I would go to their monthly Tea Parties that were held at a gay bar called the 1270 and loads of local feminist bands would play and the DJ would play punk and post punk music. Most of the women who went were lesbians and there was a really big punk lesbian scene that came out those "Tea Parties"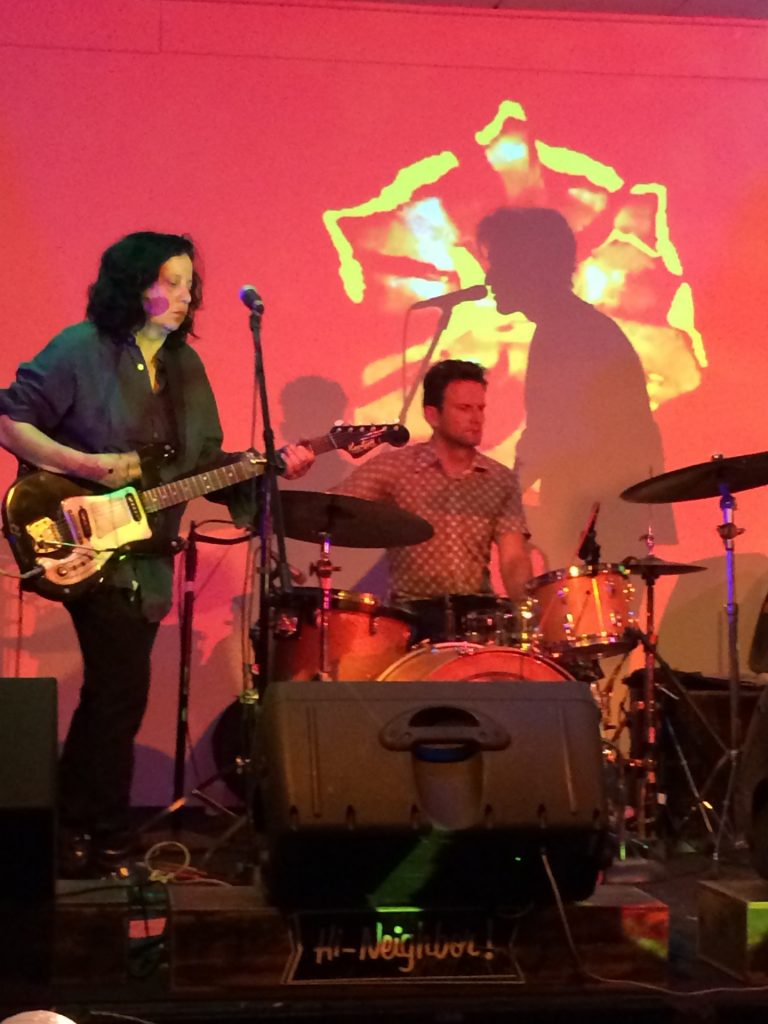 What made you decide to join a band/start performing?
For as long as I can remember I always loved playing music and wanted to be in a band. So I was always trying, but hearing Patti Smith sing Gloria on the radio at 16 was a HUGE moment for me! I went to high school in Silver Spring and I started a band with a girl I met in high school who is now known as Azalia Snail. We bonded over Patti Smith in art class. She was also a huge punk fan and she also turned me onto a ton of other cool bands like Xray Spex and Sex Pistols.
Are there any artists that you look up to or who have inspired your own music?
Patti Smith, Leslie Woods from the Au Pairs, The Raincoats, Pat Place (guitarist for the Bush Tetras and The Contortions) Lydia Lunch, Nick Cave, Velvet Underground, The Birthday Party, Circle X…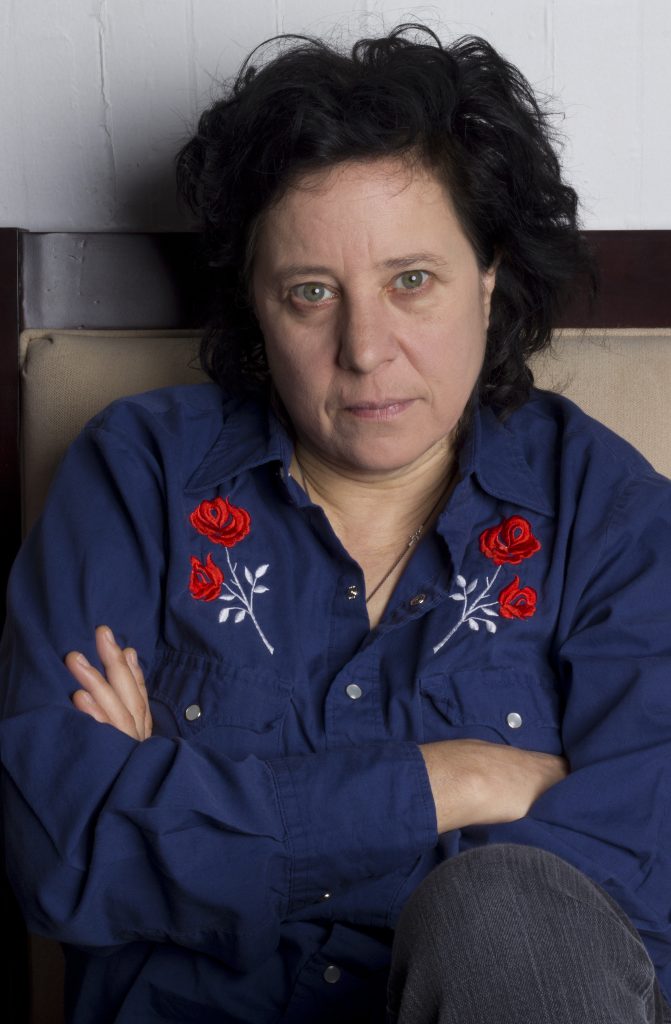 Do think things are getting better for queer performers or are there still barriers to overcome?
I think that things are a lot better these days for queers in general, but of course there are still barriers and prejudices to overcome. Especially for women, because there is till SO much sexism in "rock" music.
What bands are you currently performing in?
Thalia Zedek Band, E, Dyr Faser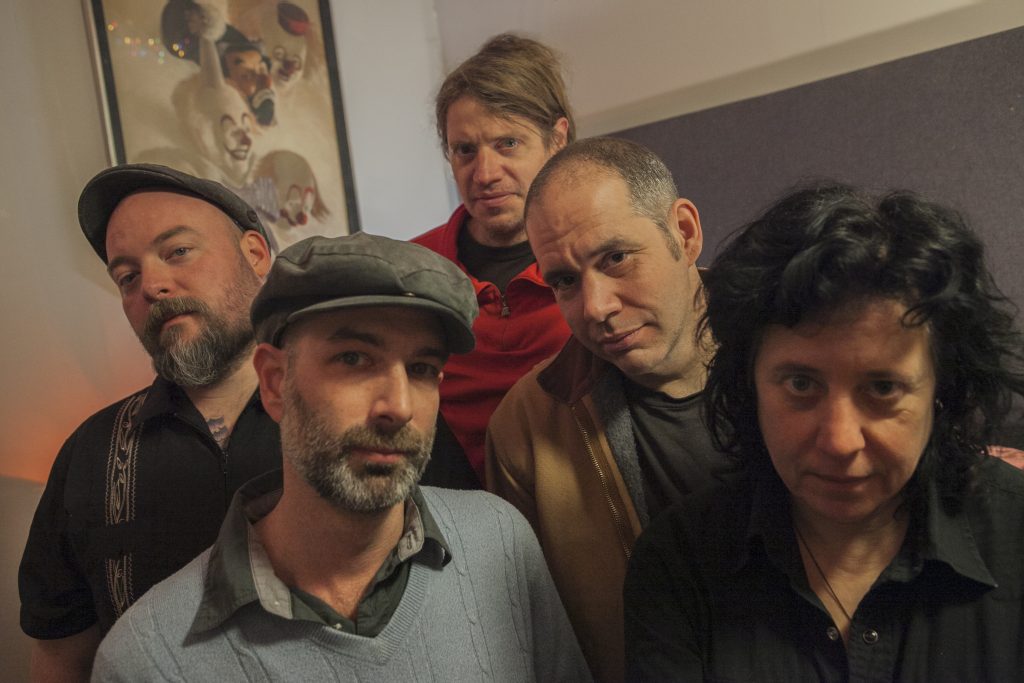 What has been your proudest moment as a musician?
There has been a lot of them, but there have also been some embarrassing ones!
What advice would you give to a woman thinking about starting a band or learning an instrument?
Do it because you love it and not for any other reason. But if you really love it don't give up, even when it gets tough. There will be a lot of ups and downs if you really want to do this music/band thing, and you just have to learn to roll with them.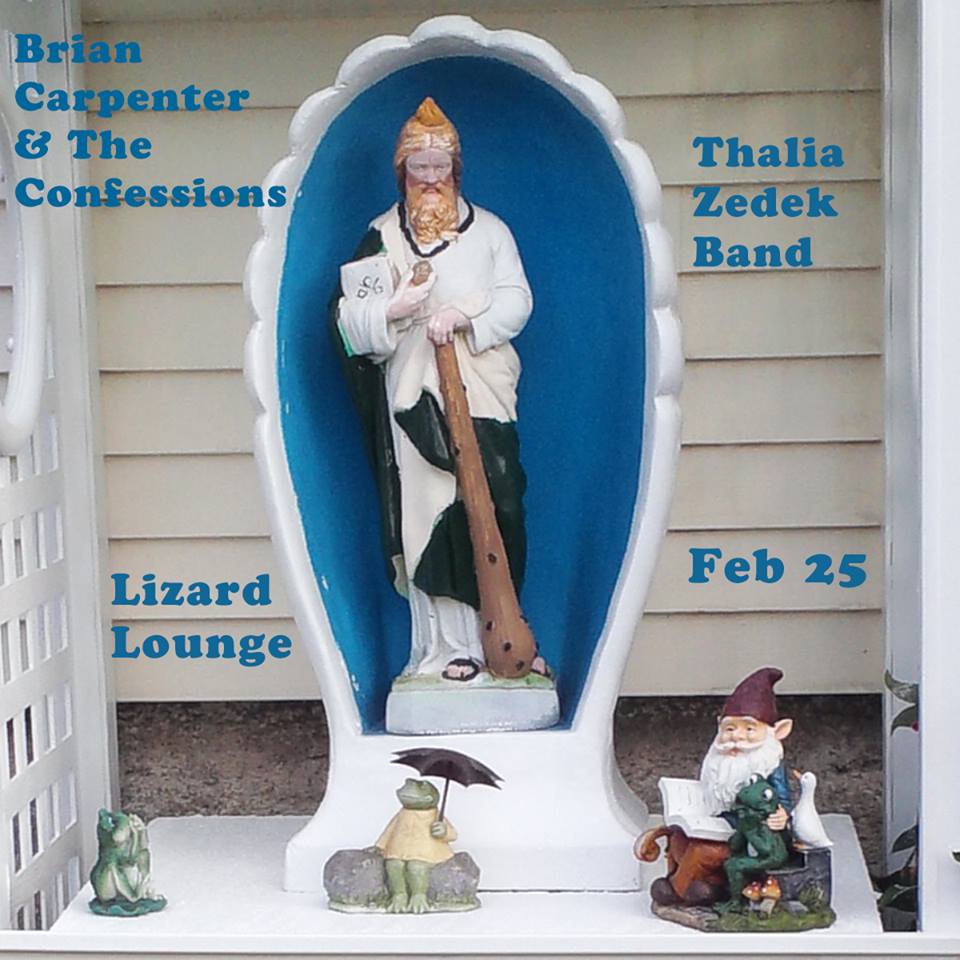 Check Out Thalia on Tour In 2016:
Feb. 25th at the Lizard Lounge, Cambridge- Thalia Zedek Band with Brian Carpenter and the Confessions
Feb. 27th at Troost, Brooklyn NY- Thalia Zedek Band
Feb. 29th at Charlies Kitchen, Cambridge- E with Far Corners
March 12th at Midway, Jamaica Plain- E with Fur Purse, Geoglyphs and Medical Maps
March 15th at The Sinclair- E with Tortoise and Mind Over Mirrors
March 18th at Cake Shop, NYC- Dyr Faser with Minibeast and Platinum Vision
March 26th at Out of the Blue Too, Cambridge – Dyr Faser with a zillion others!
---
For More Info: