Hegemonix is the solo experimental electronic pop project of Ava Vex. They have been making music under different project names for a couple years now and identify as trans femme non-binary. They just released their latest EP "The Revolution Will Not Be Tweeted." They make music to explore identity and politics and also to make people dance and have a good time.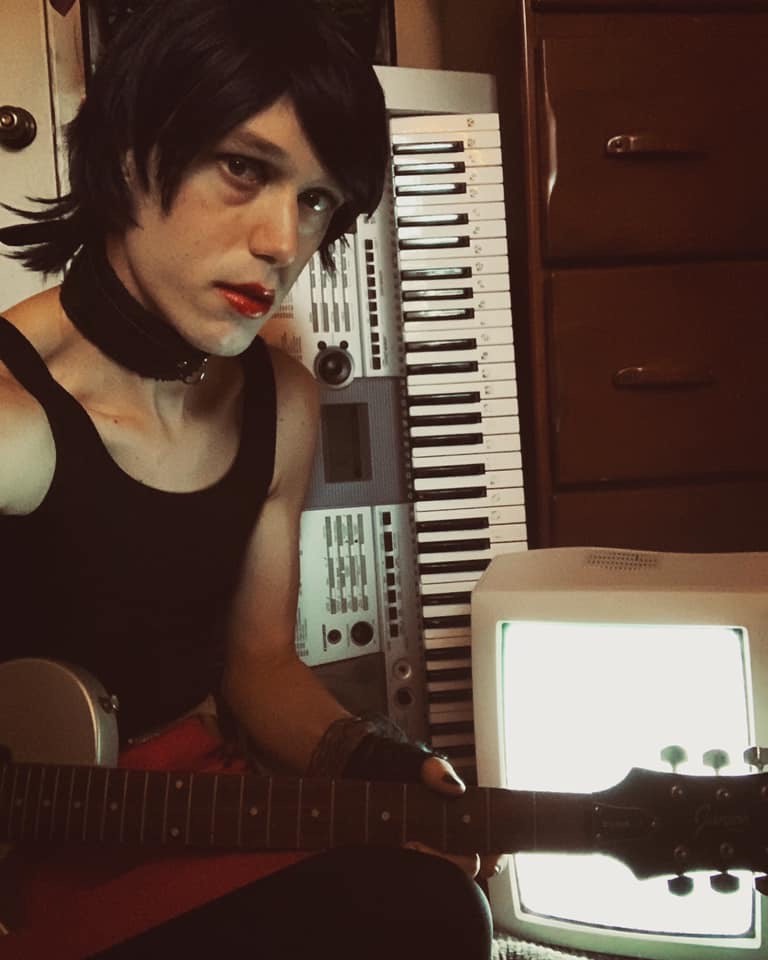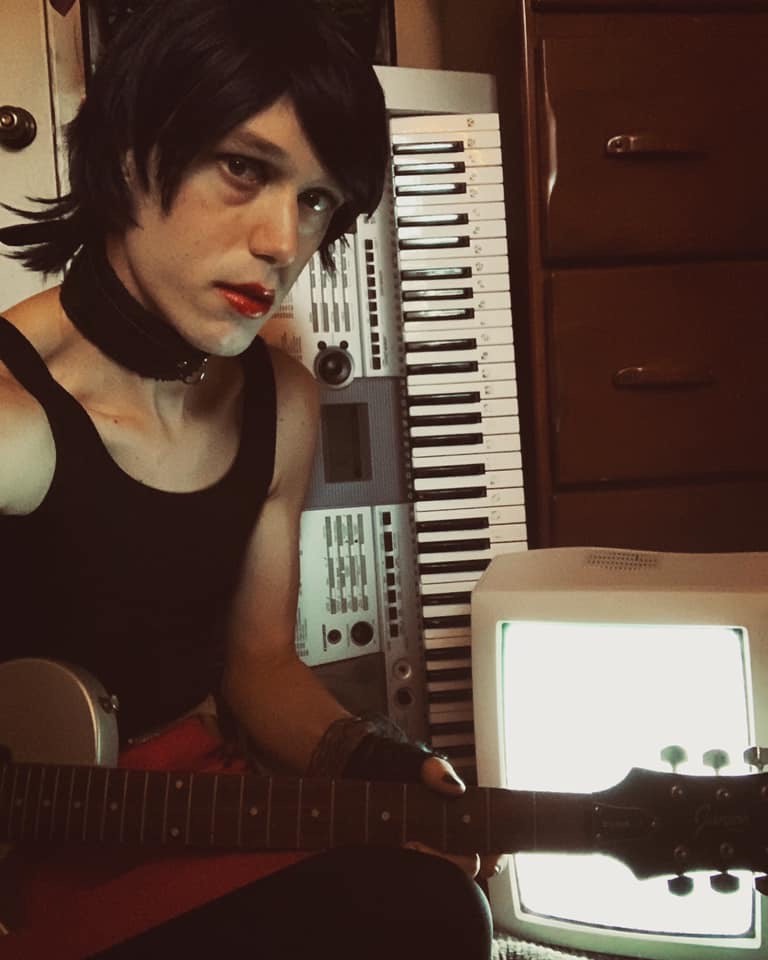 QWIMB Q&A With Hegemonix
What brought you to Boston?
I'm from the area and have been an active member of the DIY music scene here for a couple years now.
Have you experienced a strong scene for Queer women in the city in terms of music/performers etc.?
Yeah a great DIY scene that's accessible and supportive for people starting out playing shows and new projects as well as connecting online to book shows.
Do you have any sense of a history of a Queer scene in the city?
I know a little bit about clubs like Machine and Jacques Cabaret but nothing specific.
What made you decide to join a band?
I started making music and performing and putting it out independently when I was 12 and have kept doing since. I started making and recording music to experiment with sound and also to explore my identity and relation to the world around me, which I'm still doing.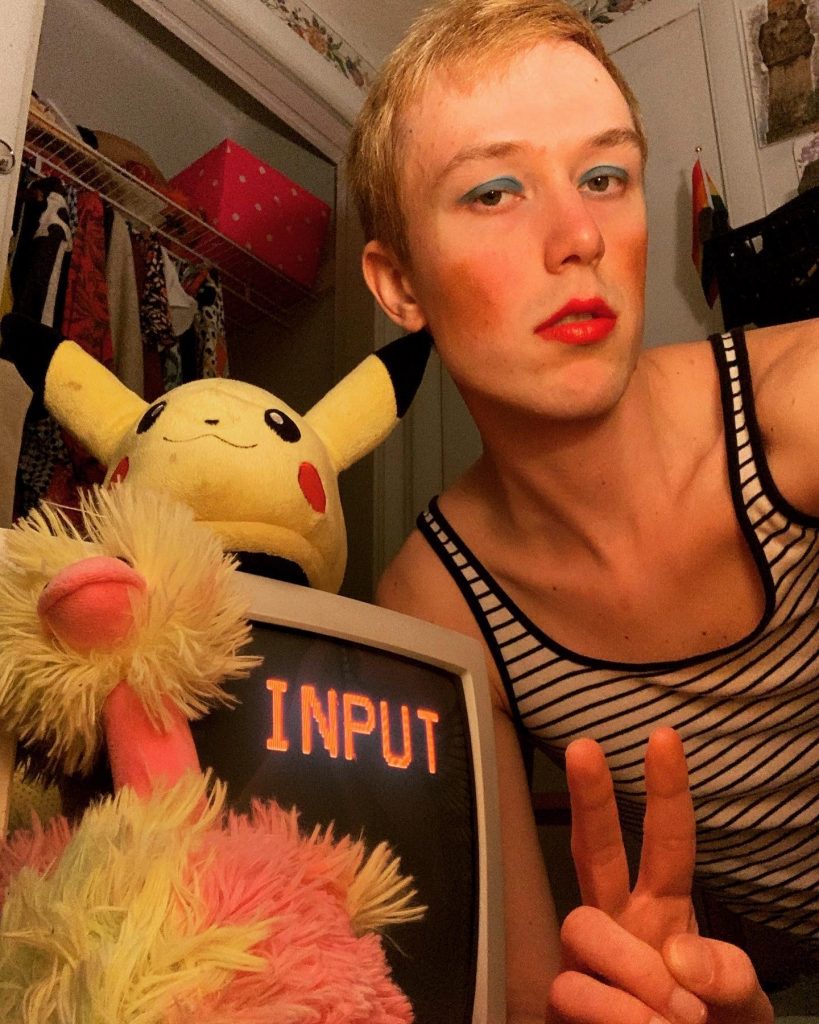 Are there any artists that you look up to or who have inspired your own music?
There are a couple of cis male musicians who have influenced me sonically for a while like Aphex Twin, David Bowie and Beck but right now I find a lot of female and trans pop musicians like Sophie, Charli XCX and Black Dresses to be inspiring in terms of exploring identity and sound in new and exciting ways.
Do you think things are getting better for Queer performers or are there still barriers to overcome?
I think things are getting better in terms of there being more widespread acceptance and understanding of trans and gender non-conforming identities but also there's still work to be done to diversify fields like music production and live sound tech.
What has been your proudest moment performing music or as a musician in general?
My performances over the past year of being more openly queer and trans have been great and very inspiring for me and others from what I can tell.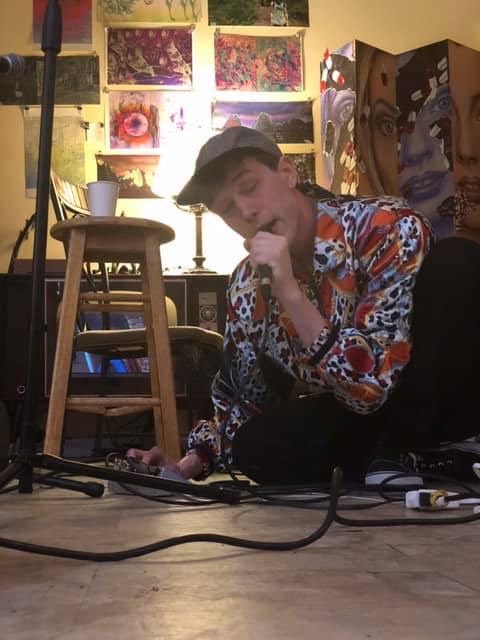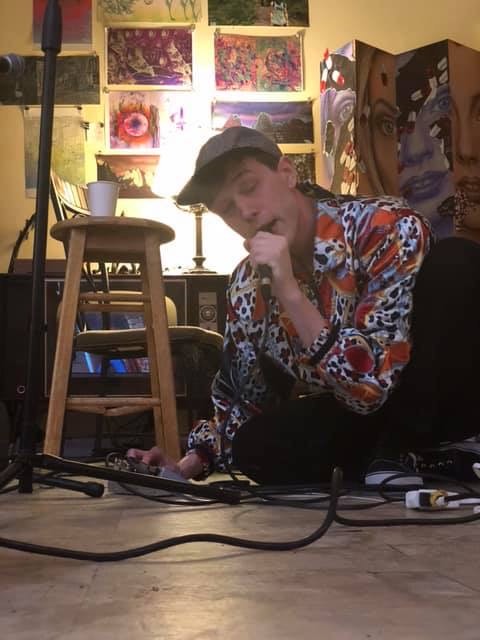 What advice would you give to a queer woman thinking about starting a band or learning an instrument?
Personally I would say experiment and keep trying to find what works, just like I would say to people who are exploring their gender identity, there are no wrong answers, just options
Are there any other current or former bands or solo artists you would like to see featured by QWIMB?
Butch Baby or Prior Panic?
Check Out More From Hegemonix:
Hegemonix on Bandcamp: https://hegemonix.bandcamp.com
SoundCloud: soundcloud.com/hegemonix
Spotify: https://open.spotify.com/artist/2lqBThCgLAeJZvJ5Fk9hXX?si=rq_0RWRwQ1KQscefFAWR1g
YouTube: https://www.youtube.com/channel/UCPzL-zWjxPKhqEqaay9KhjQ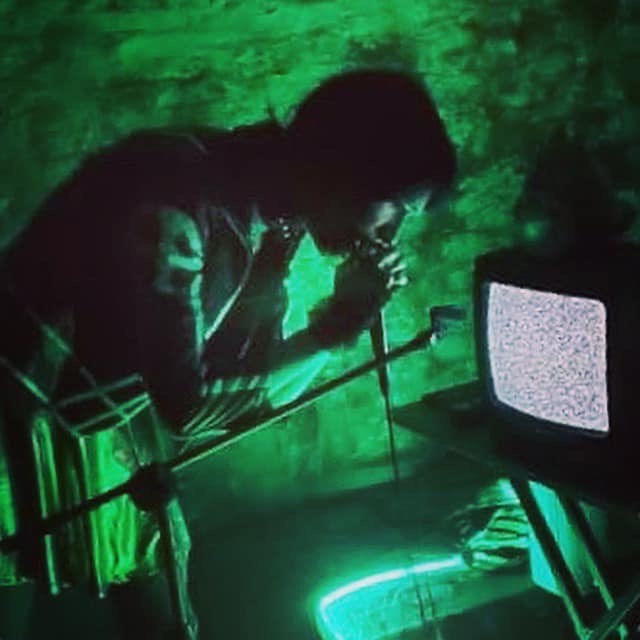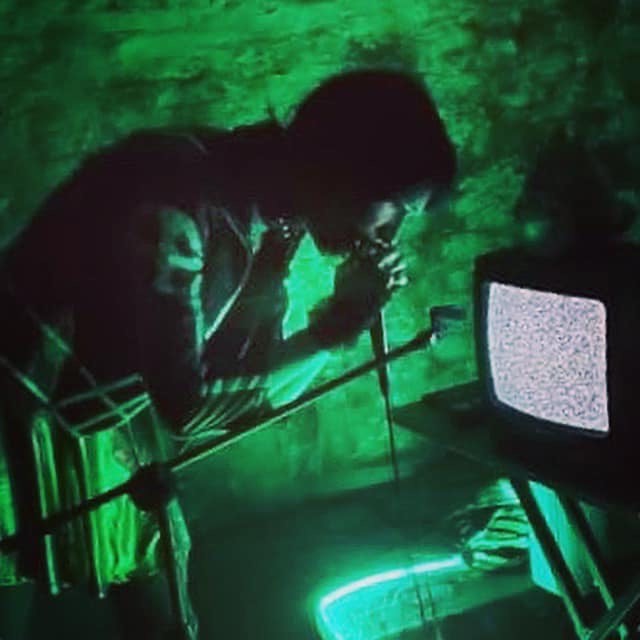 Here's the link to the newest EP: "The Revolution Will Not Be Tweeted EP" https://hegemonix.bandcamp.com/album/the-revolution-will-not-be-tweeted-ep
Lyrics from the new Hegemonix EP "The Revolution Will Not Be Tweeted"
1. Revolution Is Gay
This is a double-edged song showing how a violent revolution can devolve into a sort of religiosity with the sing-song ending kind of substituting actual change, sort of an opiate of the masses obfuscating systemic changes. I imagined it as a queer Fight Club kind of revolt, like cis guys realizing their repressed gay and trans yearnings and finding solidarity in having gay sex instead of beating each other up in a masochistic display of irrelevance. Also for the record I don't think Marx is wrong (that's the narrator of the song speaking) although not entirely right but a useful figure to consider when approaching societal change and the emancipatory potential of labor.
Well we burned all the factories tonight
Ran out in the street and had a fight
Pitting ourselves against one another
Hey man are you still my brother?
The police showed up and made a scene
Arresting us while we were peeing
On a monument of our boss
Guess it's a symbol of our loss
I don't care
Anymore
Revolution is here
We're all queer
Well I'm sitting in a jail cell alright
Talking to my comrades about our plight
Working class rebellion is the best
As long as you can pay the cost
The robot guards are on our asses
Telling us we're unemployed masses
The revolt didn't work and now we're dead
This is the afterlife instead
All the time
We were lied to
Marx taught us wrong
Everything is a song
Sing for your life
Don't be scared of the cause
Change everything
Open up all your thoughts
Free love is here
If you want to be saved
Trust in the sound
Of your golden voice
Lyrics from the new Hegemonix EP "The Revolution Will Not Be Tweeted"
2. White Lies
This is a song that I wrote one morning after reading about the the Tulsa race riots, which I recommend reading up on here: https://en.wikipedia.org/wiki/Tulsa_race_riot
It's been called "the single worst incident of racial violence in American history" as white authorities decimated what was then the most prosperous Black community in the U.S. I felt inspired to write the song to explore how racist systemic police violence is still very alive as we all know and to speak to how fundamentally violent the state is above and beyond supposedly "violent criminals." I included a quote from the amazing Angela Davis from this interview: https://www.youtube.com/watch?v=iIDgDFvyeS8&t=8s
I was wary about releasing this song at first because it's written from a place of purposeful ignorance, a somewhat conscious citizen who insights violence without considering the racial dynamics of the situation. I just want to clarify that I don't directly believe what's stated as "I" statements in these songs but rather wanted to illustrate a somewhat flawed point of view that might be the more common understanding of such events as peddled to us by the mainstream media.
Woke up this morning
With tears in my eyes
I couldn't see through
All of the lies
Hundreds dead in
The city tonight
Police killing whoever
They like
We must maintain
Law and order
To have a story
For the reporters
The citizens have
Gotten unruly
Time to show
The power of cruelty
White lies
Black lives
Violence lives
In hearts and minds
They say that it's
A story in history
So why is it such
A big mystery
Black citizens
Killed for resisting
White powers
Still insisting
We're making
A movie about it
Promotional
Responses are rabid
Profiting off
Tragedy like this
Is how we respect
Whoever resists
We like
Bad times
Stories thrive
That surprise
Angela Davis:
"Because of the way
This society is organized
Because of the violence
That exists on the surface everywhere
You have to expect that
There are going to be such explosions
You have to expect things
Like that as reactions
If you are black person
Who lives and walks out
On the street everyday
Seeing white policemen 
Surrounding you"
Whatever man
Race is dead
Violence is fine
As long as it's mine
Lyrics from the new Hegemonix EP "The Revolution Will Not Be Tweeted"
3. Ode to the End
Haha the big finale and definitely the opposite of what I believe. This song is complete resignation and acceptance of the hegemonic order of understanding, that nothing can change and we should just accept societal decay and environmental collapse. No! Maybe there's some acceptance towards the end of the song though, like transcendance through giving up and being born anew as an empty subject ready for sustenance through revolution, circling back to the first song on the EP. Shout out to Julian and the Strokes for inspiring this song and the first one, big inspiration and definitely someone whose fighting for truth in the face of lies and deception. Keep up the good fight and I hope you enjoy reading my lyrics and commentary!
Endless wars
Burning Earth
We're not gonna win
Anymore
The climate is done
It's all a hoax
Like the moon landing
He says as he smokes
On a cigar
He bought from a store
Down the street
Next to the prison
Where they keep those
Who do not fit
Into the state's
Definition of a citizen
He wants you to cum
But you don't care
Because you are
So debanoire
Part of the queer
Vanguard of hope
That will help us
Slacken the rope
All the
Time you spent
Is not
Gone
It's just part of
Experience
That helps you
Move on
Are you not
Entertained
Anymore
Is this not
What you asked
For
What is this trauma
Processing grief
Actor plays parts
Reading out lines
I'm calling cut
Redo the shot
It was all wrong
So I walk out
This movie is fucked
The plot is so bad
It's going nowhere
Now we're all bored
Talk to my shrink
Who says hold on
Find a new cast
Rewrite the ending
He wants a cut
Of all the profits
Withholds my pills
Until I sign off
Of course I agree
I'm not a fool
Compromise
Is my golden rule
Finally
The grand
Premiere
We're all here
The audience
Just loves it
As they clap
On cue
Are you not
Entertained
Anymore
Is this not
What you asked
For
Oh
The end
My friend
Once again
Oh
The end
Begin
Pretend
Catch their next show at Outpost 186 on 2/14/20 with Fen Rotstein and Expletive.