FUR PURSE HAS ARRIVED
So just who or what is a Fur Purse?
Fur Purse is:
Eve Belfer-Ahern – vocals, saxaphone, keyboards
Amy Tyson – guitar
Claire Passey – drums
Bio from Facebook: "Menacing, pubesenct, black hearts."
QWIMB asked the Fur Purse women some questions about life, love, and the pursuit of fur purses and here is what they had to say:
What brought you to Boston and how long have you lived here?
Eve, Claire and Amy were all summoned to planet Earth at different times, but for the same reason:  to be in Fur Purse.  Eve arrived in Boston first, having appeared to have been born and bred here.  Amy showed up in Boston not long after Eve first appeared, and did a bunch of stuff while biding her time.  Claire is the one who is still the most jet lagged.
Why did you form Fur Purse, what brought you all together?
Destiny cannot be denied, everybody knows this!    Inexorable forces, that's what.  What more can we tell you?  Do you really expect us to understand these forces?  That is similar to us asking, "Why are you, Tina, so deadpanning-ly funny?"
Do you think there's a good scene/community in Boston for queer female musicians?
We think it is amazing!!  You go queer female musicians!!!
No seriously, even though we don't believe in labeling ourselves, we know, enjoy, are amazed  and are grateful for the INCREDIBLY strong female presence in Boston Indie Rock!!!  It gives us strength and courage!
Why do you think it was ordained 1000's of years ago that the three of us would end up at these very particular coordinates as Fur Purse?  If you don't believe what we are saying is true, then you probably think Ladies Rock Camp is a hoax too.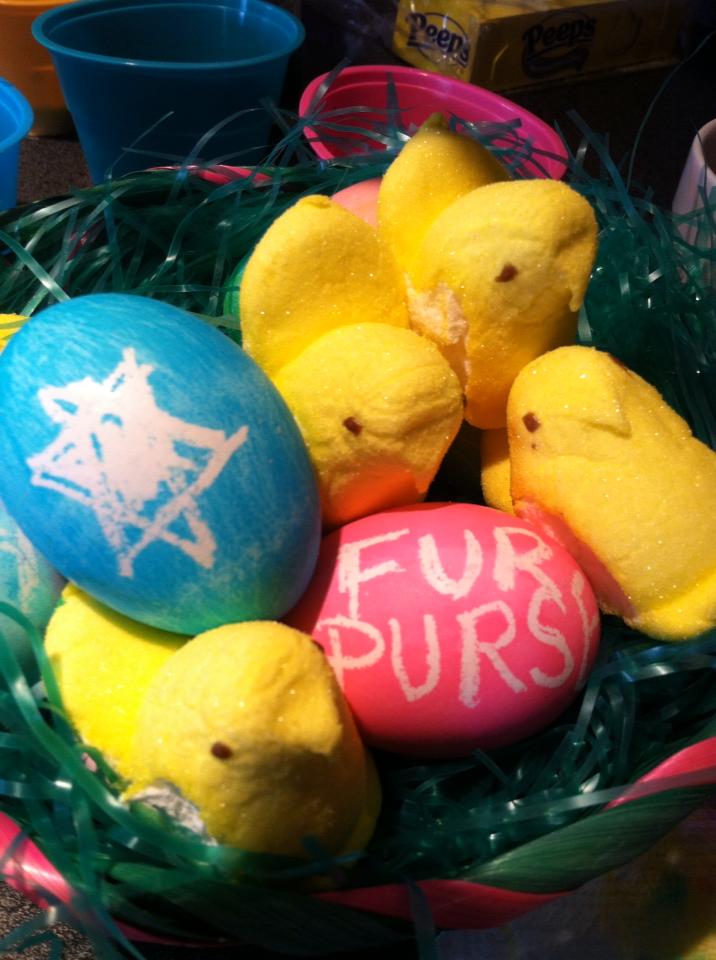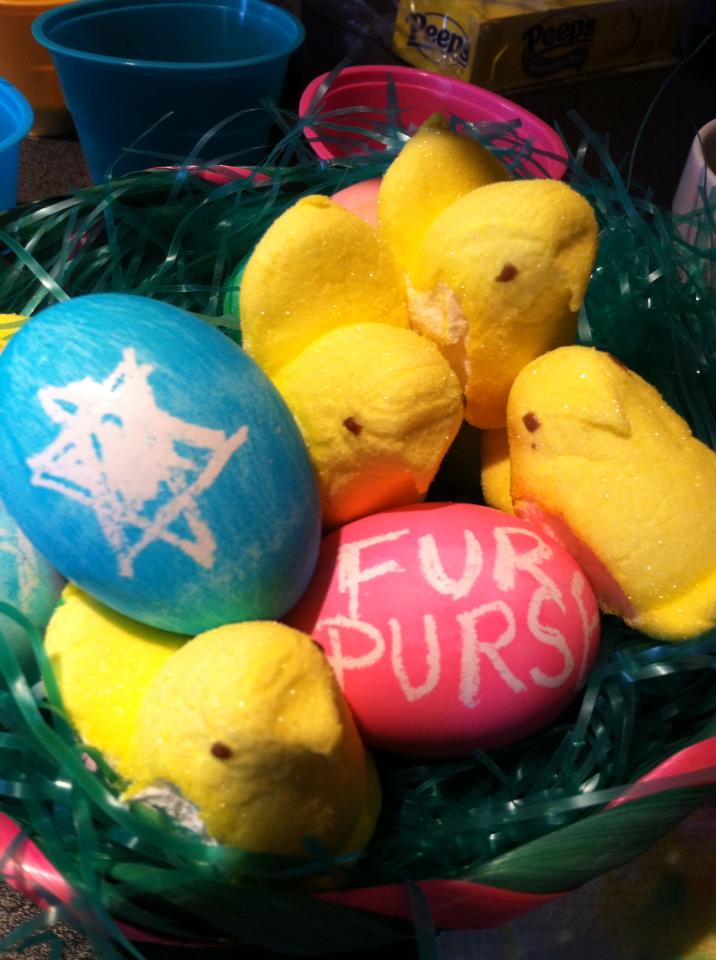 Have you noticed any trends in the scene, i.e. is it better or worse now than it used to be?
Based on the analysis of the data we each have been transmitting continuously  from the BostonMA area back to our source originations, there has a steep increase in people of the non-male persuasion playing instruments, singing and thrusting their pelvises on-stage in clubs and halls around town.  Marked increase.  Preliminary analysis points to probable cause/influence as likely being an organization, a camp, if you will, that is for ladies who want to rock.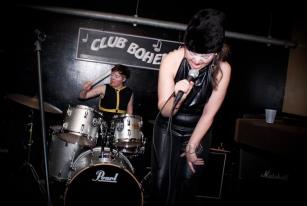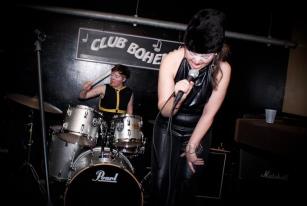 Are there any artists who have inspired you musically or personally?
Amy: Cindy Wonderfulis someone who really helped light the way for me on this crazy zoom zoom wheee!   Eve sends props to all the great performers, like David Bowie, or Boston's own Deb Nicholson.  Claire says The Haggard broke all the rules and changed her dna forever.
Have you been in other bands before Fur Purse?
Do you BFP?  What is BFP?  This is an illogical concept.
When and how did you get started playing music?
Amy started on air guitar first, then switched to a material, physical guitar at some point, because it's louder and therefore sounds better.  Claire first started on the sewing machine at her mother's behest. Once she mastered that sewing machine, her mother said she had "earned the right to hit things really hard".  Eve started singing in her dreams, and continues to this day.  Shhhh don't wake her up.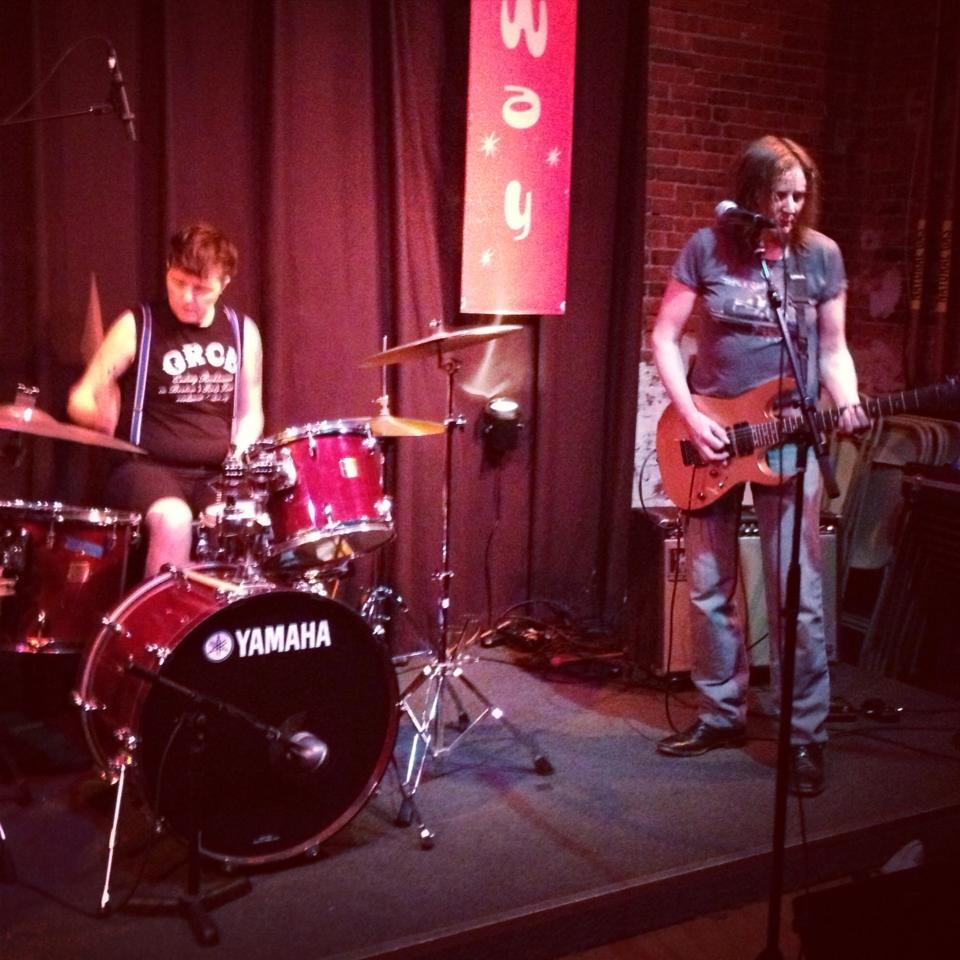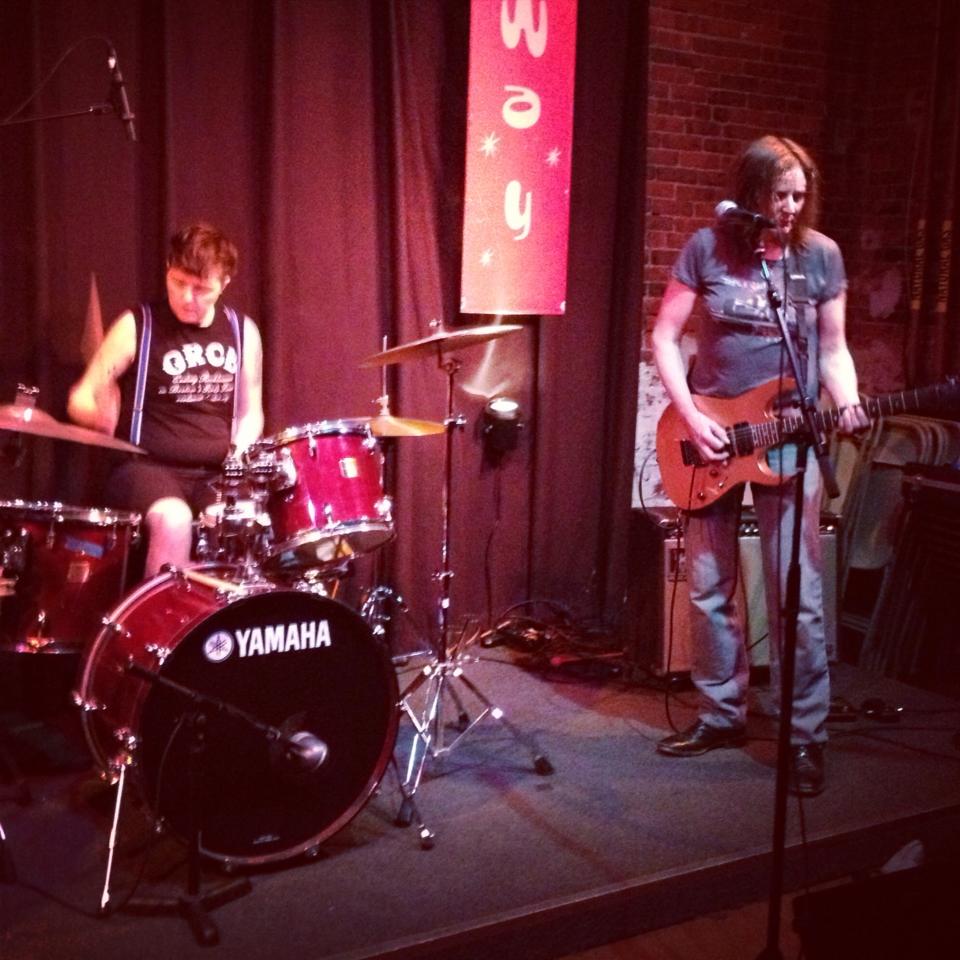 How did you come up with the name Fur Purse : ) ?
Goddammit!  It is not what you and some other people think!!  How can we ever get that through to you people!  We are going to keep protesting this until you believe us!
No – "Fur Purse" is really just a term for a sort of small-ish container into which people put things, in order to carry them around.   Like if you were a trader in the 1850's on the Oregon Trail you would likely have a fur purse. or maybe if you were a fancy lady in out on the town in the present day. OK?
…I think that's it. Again, if there's a question you'd really like to answer feel free to add it on.
Yeah here are some questions I think we should answer:
What is best thing about being in band?   #1 Groupies  #2 Feelings
What is worst thing about being in band?   Feelings
What advice would you give to people who want to start a band?  Just do it and don't look back!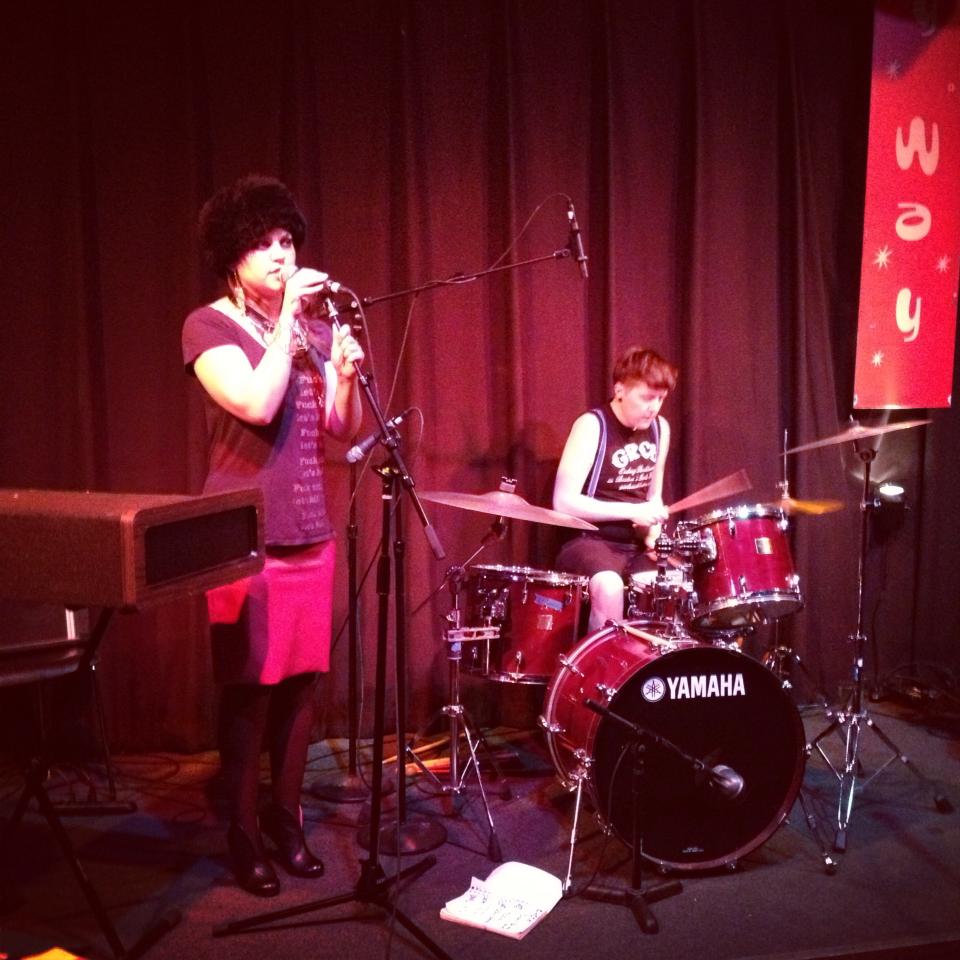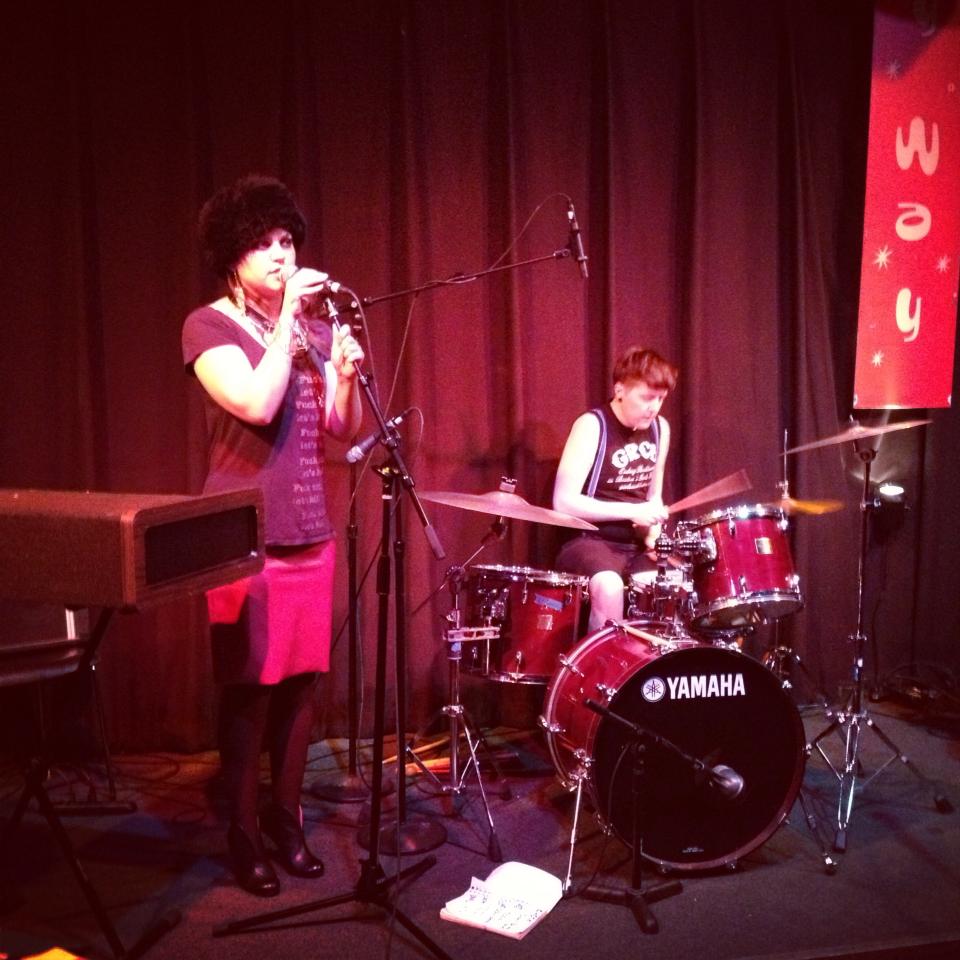 For More on Fur Purse, visit their Facebook page.