From Horse Farm to Harvard Square: Sierra West's is Journey to Inspire
Luck Media)
Helping Animals By Day, Inspiring People Through Song By Night…Welcome To The Fascinating World Of Sierra West! The Folk Influenced Pop/Rock Singer Songwriter Is A Veterinary Technician Who Volunteers Her Musical Talent To Support Animal Causes.
We asked Sierra to answer some questions for QWIMB about her thoughts on Boston, Queerness, and Music…our favorite things.
QWIMB QUESTIONARE: 
Did you grow up in the Boston area? (if so where, if not, why come here?)
I grew up in rural CT on a horse farm. I lived in Watertown until I was 8 and moved to Thomaston where I still visit family. I moved to Boston after college because I heard of a historical folk venue called Club 47 (currently Club Passim) where Bob Dylan and Joan Baez started out and I dreamed of doing the same. I wanted to become part of the folk scene and start taking formal lessons (I was self-taught), so between Club Passim and Berklee I thought I couldn't go wrong!
Do you think there is a strong community of queer women here either performing or supporting a music scene?
I think there is a strong community supporting more liberal artists/slam poets and dj's. There is a stronger scene for bands than for solo artists, but there are several acoustic musicians working hard to create a stronger community, especially in JP and Somerville.
Are there any artists/performers who have been particularly influential to you?
I am influenced by a wide variety of music…everything from Neil Young to Nine Inch Nails. I grew up listening to James Taylor, Tom Petty, CSN, Steely Dan…any Classic Rock records i could get my hands on. Pink Floyd and Led Zeppelin were repeatedly played. My first concert was Little Feat and Melissa Etheridge when I was 4 and I have been particularly influenced by them because of that. I went through stages of listening to U2, REM, & Ani DiFranco in high school and currently listen to The Weepies, Ben Harper, and Patti Griffin. I have to say, of the thousands of artists I have seen and heard, Martin Sexton is my number one all around choice. He has it all…and I aspire for a career much like his.
What has been your experience with the various in venues for music in Boston? Have you played many of them? What was the crowd like?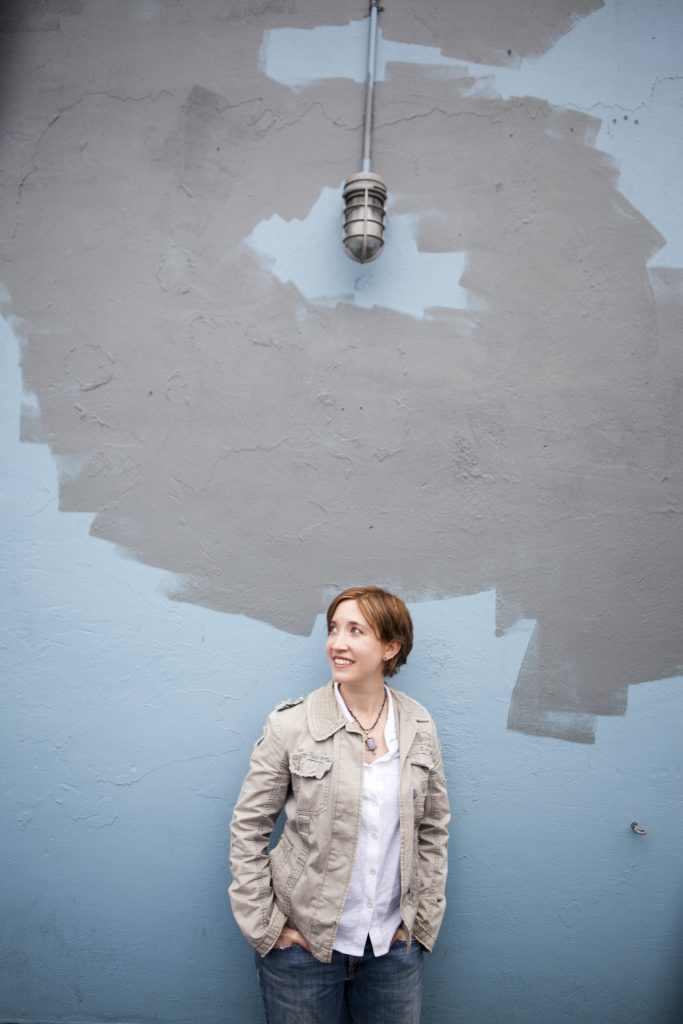 The crowds showing up for music venues in Boston are a hit or miss for artists starting out on their own, especially without representation. There is so much music going on all the time that you really have to advance the gigs & do everything you can to promote them on your own. I've never performed at Toad (although I'd love to), but it's a great small place with free music every night.  Most artists looking to book gigs can do so at The All Asia. There is not much of a local draw there, but it is a great way to gain experience. I performed at The Abbey Lounge, Toast (the gay bar in Union Square), and The Sky Bar regularly before they shut down. I've performed at The Midway and The Milkyway in JP supporting queer events and loved the crowd there. I've performed a lot at The Cantab Lounge, with a great basement band stage called Club Bohemia, again hit or miss for the crowd. I held my first EP release for "Rocks" at The Lizard Lounge, one of the best basement venues – standing room only on a Thursday night. I loved performing there – intimate, funky, and rockin' at the same time.  I will be holding my EP release for "Hold Your Fire" on August 14th at Club Passim, which is a dream come true. It's my favorite venue to perform in not only for its history, but for the love of the folk community and the power of a listening room. It's not just a venue.
Why did you get into playing/performing music? Is there anything specific you would like listeners to hear when they connect with your music?
After my older brother, also a musician, was killed by a hit-and-run drunk driver I bought my first acoustic guitar and started writing privately in my room. Every time I sing it reconnects me with him. It wasn't until my senior year in high school that I began playing in front of people. My girlfriend at the time was cheating on me with her male best friend. The day before she broke up with me she had insisted she "could never love a man the way she loved a woman". We made out to The Cure for half an hour in my old Volvo (my brother's old car). I recorded my first CD "Depleted Oxygen" 3 months later in NYC. It was fuel for a fire that was already there. I hope my listeners hold on to their dreams despite the resistance that arises, that it is possible to get through a struggle despite how different or against the grain it may feel, because life is too short not to.
____________________________________________________
Intrigued Yet? Take a Listen to Some of Her Music:
Sierra was kind enough to allow QWIMB to post a link to her NEW EP, which comes out AUGUST 14.
Also check out her earlier EP, Rocks.

See Her Live!
Sierra is promoting her upcoming EP, Hold Your Fire, at Club Passim on August 14. You Don't want to miss this show.
Get Tickets Here.
Want More Info On Sierra:
Sierra on Myspace
Sierra's Website